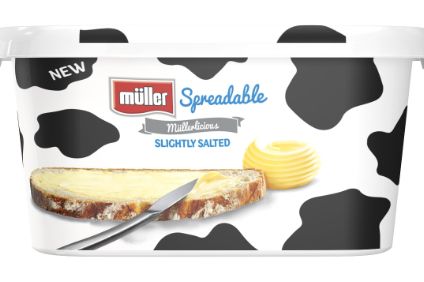 European dairy heavyweight Muller has confirmed it is reviewing the future of its depot in Carlisle in north-west England.
Some 62 workers at the plant are at risk of redundancy.
Trade union Usdaw, which represents workers on the site, described the announcement as "devastating".
Muller said has started a 30-day consultation during which its management will work with employees and their representatives to "consider all options for the site before arriving at any decision on its future".
Germany's Muller develops, manufactures and markets a range of branded and private-label dairy products which, in the UK, are made with milk from more than 1,700 British farmers.
If the decision is made to close Carlisle depot, the remaining milk distribution will be displaced through its Leeds, Glasgow and Manchester depots, Muller said. It added up to 39 new roles, which it will look to offer to those at risk of redundancy at Carlisle, would be created at the other three depots.
Muller said the move follows changes in fresh milk distribution practices and in its mix of customers.
"Traditionally milk was transported from distribution depots directly to individual stores every day but increasingly retail customers seek very large volumes of milk delivered to regional distribution centres, from where they then deliver to their own stores," it said.
"Muller Milk & Ingredients has also entered new and successful strategic partnerships with certain retail customers but has reduced volumes of fresh milk supplied to some customers served by the Carlisle Depot operation."
Paul Lloyd, logistics director for Muller Milk & Ingredients, said: "In order to be able to compete we must have the most efficient and effective logistics network in our industry, geared to the needs of our customers now and in the future.
"Sadly this means that we must now review the future of our Carlisle depot, and we enter this process with a desire to fully understand the perspective of our employees so that we can arrive at the correct decision to ensure that our logistics network operates in the most optimal manner."
Trade union Usdaw said it will be doing all it can to try to save jobs and get the best deal for the staff.
James Postings, the union's area organiser, said: "This is devastating news for the staff and their families. We will now enter into formal consultation with the employer to interrogate their proposal for the closure."