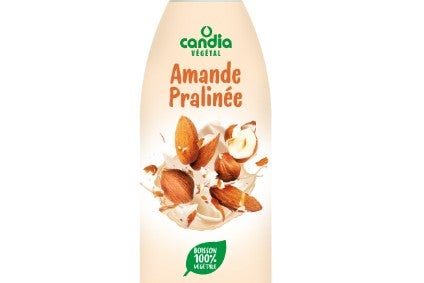 Sodiaal, the French dairy co-operative, has secured backing from the finance arm of local agri-food group Avril and Crédit Agricole to help the Candia milk owner push on with investment.
Sofiprotéol, the investment arm of eggs and cooking oil supplier Avril, and Crédit Agricole subsidiary IDIA Capital Investissement have "jointly subscribed" to an equity issue at Sodiaal. Terms were not disclosed.
In a joint statement, the companies said the move "strengthens the financial structure and equity of the leading French dairy cooperative in order to support its growth".
The statement continued: "Thanks to the joint investment of these two new financial partners, Sofiprotéol and IDIA Capital Investissement, the dairy cooperative now has enhanced resources to continue deploying its new strategy and accelerate its investment programme."
Sodiaal declined to comment further when approached by just-food.
The statement announcing the equity issue said Sodiaal had been undertaking a "profound transformation" since 2017 to try to sell more higher-value products.
Late in 2017, Sodiaal unveiled #Value, a strategy to focus on making the business more upmarket and generating organic growth of EUR500m (US$602.8m) between 2017 and 2025, as well as boosting the share of sales its international markets make to 35% from 29%.
On the new investment, announced yesterday (2 March), Sodiaal CEO Jorge Boucas said: "In IDIA Capital Investissement and Sofiprotéol, we are delighted to have with us partners from the agricultural and agrifood world who are committed to the long term, who support us with their sector expertise and build a privileged, lasting relationship, based on mutual trust and listening."
Among Sodiaal's interests are shareholdings in international yogurt business Yoplait. In October, according to reports in France, fellow Yoplait shareholder General Mills had asked Morgan Stanley to advise the company on its options on the business.
General Mills acquired 51% of Yoplait in 2011 in a multi-faceted deal. The Old El Paso meals and Nature Valley snack bars owner owns 51% of Yoplait SAS and 50% of a second entity – Yoplait Marques SNC – that owns the Yoplait and associated trademarks. The marks are licensed to Yoplait SAS.
The other shareholder in both entities is French dairy co-op Sodiaal, which supplies milk to Yoplait SAS.
According to Les Echos, Sodiaal has the right of first refusal on the General Mills shareholdings.