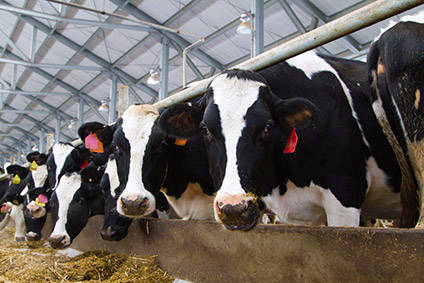 Dairy organisations in the US, Australia, the European Union, Mexico and New Zealand have united to condemn what they say are moves by Canada to "deepen its already prohibitive restrictions on dairy trade".
The international organisations claimed in a joint letter to their respective trade and agriculture officials yesterday (12 September) that Canada's "increasingly protectionist policies violate international trade obligations, hold out the prospect of trade diversion with attendant global price-depressing impacts and are in conflict with the principles of free markets and fair and transparent trade".
The International Dairy Foods Association (IDFA), together with US groups including the National Milk Producers Federation and the US Dairy Export Council, is opposing a Canadian agreement in principle it said was concluded recently between Canada's dairy producers and processors.
"The agreement, which is undergoing finalisation and review in Canada, would provide an incentive to substitute Canadian dairy ingredients for imported dairy ingredients and would unfairly subsidise exports of Canadian dairy products," the IDFA said. If ratified, the agreement would take effect on 1 November.
In addition to the three US organisations, the other dairy groups are the Australian Dairy Industry Council, the European Dairy Association, the European Whey Products Association, the European Association of Dairy Trade, Mexico National Chamber of Industrial Milk and the Dairy Companies Association of New Zealand. "Each of the dairy organisations asked officials in their respective countries to initiate a World Trade Organization (WTO) dispute settlement proceeding to challenge the agreement once its details are announced," the IDFA said.
In the letter sent to US trade representative Michael Froman and to the other government trade officials, the dairy organisations claimed the agreement in principle would breach Canada's trade obligations under the WTO and the North American Free Trade Agreement (NAFTA). They said it would also "undermine the intent of the pending Trans-Pacific Partnership (TPP) and the EU-Canada Comprehensive Economic and Trade Agreement.
IDFA president and CEO Connie Tipton said: "Canada's continued disregard for the provisions in its pacts with trade partners is unacceptable. These protectionist policies are in direct conflict with the principles of free markets and fair trade, which trade agreements like TPP aim to promote."
The US National Milk Producers Federation president and CEO Jim Mulhern said: "The dairy trade situation with Canada has gone from bad to worse this year and now Canada is contemplating doubling down on that terrible track record. Canada needs to stop shirking its dairy commitments and hold up its end of already negotiated agreements."