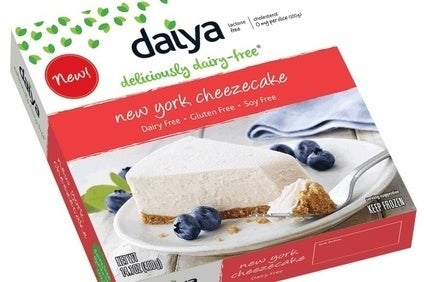 Canadian free-from group Daiya Foods is launching a line of dairy-free, gluten-free and soy-free cheesecake in its home market.
The Cheezecake range includes four varieties: New York, Key Lime, Chocolate and Strawberry.
"The feedback we're receiving from consumers and retailers alike is incredible," said Michael Lynch, vice president of marketing for Daiya. "Practically everyone who tastes the product is amazed to discover that a cheesecake that tastes so rich, creamy and indulgent is dairy-free, gluten-free and soy-free. It's truly one of those situations where you have to taste it to believe it."
With an SRP of C$8.99 the range will be available at grocers throughout the country, Daiya said.