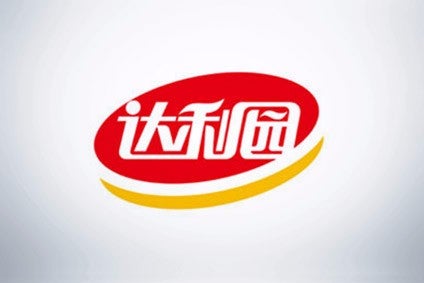 Dali Foods Group, the China-based food and beverage company, saw its sales and earnings increase in 2016 thanks to growth on both sides of the business.
The Hong Kong-listed firm reported a 7.7% rise in net profit to CNY3.14bn (US$456.3m). EBITDA grew 6.9% to CNY4.52bn.
Dali's improved profits was supported by higher sales. The company's revenue increased 5.8% to CNY17.84bn.
Both Dali's food and beverage divisions reported growth in sales and gross profit. Food, the larger of the two businesses by sales, saw revenue from its three units – bread, cake and pastries; chips, fries and "others"; and biscuits rise. Biscuits, the smaller of the three food units, reported a 9.8% increase in sales to CNY1.55bn.
Dali said 2016 had been characterised by more "intense" competition amid a "a slowdown in macroeconomic growth".
Looking ahead, Dali said: "Although the market environment is expected to be complex and volatile and will bring some challenges to the industry development in 2017, we will keep on adhering to product upgrading and multi-brand strategy, endeavour to maintain healthy and stable growth and continue to bring returns to the shareholders."
The company revealed it planned to launch a soymilk brand – Doubendou – in China this year.
"As the national income level and spending power is increasing, consumers pay more and more attention on diet health, and soymilk, which accords with the standard of health, has huge market space. However, the current domestic soymilk market is undeveloped and lacks of national famous brand. Most products in the market are bulk soymilk without a brand, which lack quality assurance and are not easy to preserve," Dali said. "We believe with their advanced process and product tastes which fit the Chinese preference, our Doubendou products have great potential and will become the leader in soymilk market."