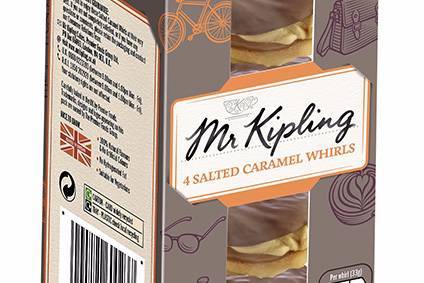 A frustrated investor has piled pressure on Premier Foods plc with a letter to its chairman bemoaning the way the UK group is run.
London-based Cape Wrath Capital said Premier's management and board had a poor regard for shareholder value.
Whilst Cape Wrath only has a small stake in Premier, the criticism follows negative comments about the company by US hedge fund Paulson & Co and another activist investor.
The Cape Wrath letter, sent by its investment director Adam Rackley to Premier chairman David Beever, said a "key issue is management credibility".
Much of Cape Wrath's criticism is linked to Premier Foods' rejection of a GBP537m (US$689.7m) proposed takeover bid last year by US firm McCormick & Co. Premier said the offer, of 65p a share, was inadequate. The company's shares closed today (11 July) at 39.75p.
In May, Premier – which makes products such as Mr Kipling cakes and Oxo gravy – reported a fall in underlying annual revenue and profits.
The Cape Wrath letter said Premier had shown a "disregard for long-term value creation" and accused it of a failure "to act in the best interests of shareholders during the McCormick approach".
It also accused Premier, once the UK's largest food business, of a failure to deliver on the strategy proposed in defence of the rejection of McCormick's interest.
"Our overall impression is of a management and board with poor regard for shareholder value and without the skill set to deliver it," the letter said.
In a statement responding to the criticism, Premier said: "We are aware of the recent letter sent by Cape Wrath Capital to our chairman. We value the active and constructive dialogue we have with our shareholders."