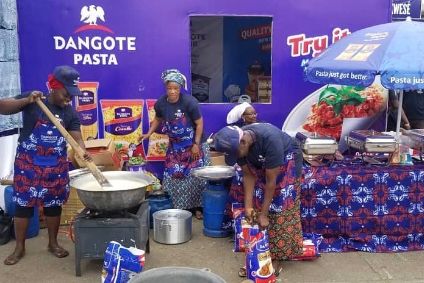 The shareholders of Nigeria-based flour and pasta supplier Dangote Flour Mills have given their backing to a takeover bid from Singapore-based Olam International.
Olam, already a shareholder in Dangote Flour Mills, tabled its NGN130bn (US$35.9m) offer for the rest of the business in April.
The deal will see Olam attain Dangote Flour Mills' five manufacturing facilities and would double its wheat-milling capacity in Nigeria. It had already received regulatory approval.
In a statement sent to just-food, Olam said: "We are pleased that DFM's shareholders unanimously approved Olam's offer to purchase the company and we look forward to completing the transaction in due course, which will enhance our capabilities to meet the growing demand for high-quality bakery and pasta products in Nigeria."
In 2018, Dangote Flour Mills generated revenue of NGN112.34bn, down from NGN124.69bn in 2017.
The company made a total comprehensive loss of NGN1.14bn, versus a profit of NGN15.13bn a year earlier – or a profit of NGN9.31bn from continuing operations.
Dangote Flour Mills started operations in 1999, as a division of Nigerian conglomerate Dangote Industries. In 2006, the conglomerate decided to unbundle its various operations and Dangote Flour Mills was set up as a separate company.
In 2012, South Africa-based FMCG group Tiger Brands acquired a majority stake in Dangote Flour Mills. It sold the shares three years later.
Olam's most recent inorganic move came three years ago when it snapped up another business in the flour and pasta sectors in Nigeria, Amber Foods.