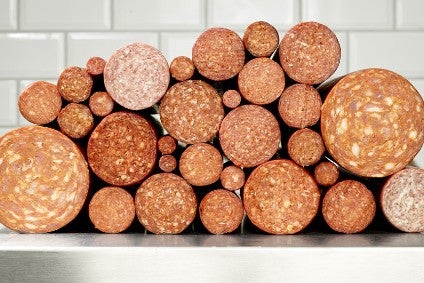 Danish Crown has purchased DK-Foods for an undisclosed sum, an acquisition the meat giant says will make it Europe's market leader in pepperoni toppings for pizzas.
DK-Foods, also based in Denmark, will operate as a separate business unit under Danish Crown's subsidiary Tulip Food, according to a statement today (19 March).
Danish Crown said it had purchased 70% of the shares from asset-management company Maj Invest Equity, which bought the stake in 2016, and 30% from DK-Foods' executives Steffen Ramsgaard and Per Fischer Larsen, who will remain on the board and report to Tulip Food's CEO Kasper Lenbroch.
Lenbroch said of the deal: "In acquiring DK-Foods, we are acquiring a focused and unique company which, since its establishment in 2003, has enjoyed impressive growth.
"The acquisition of DK-Foods represents a giant leap forward when it comes to realising our bold ambitions within a category which is experiencing growth in many markets, and the acquisition will bring us even closer to our pizza customers."
Danish Crown said it has been DK-Foods' "preferred supplier" of raw materials for a number of years and with the acquisition hopes to become the preferred supplier to the European pizza industry.
Through Tulip Food, Danish Crown already produces a range of pizza toppings at its factory in Svenstrup south of Aalborg. Meanwhile, as well as pepperoni, DK-Foods makes chorizo and salami mainly for European producers of refrigerated and frozen pizzas. The company employs around 80 workers based at its headquarters and production facilities in Thorning near Silkeborg in central Jutland.
Larsen and Ramsgaard jointly said in the statement: "We're both delighted and proud that DK-Foods is now becoming a part of the Danish Crown Group, which, like us, has ambitious plans for the pepperoni category. Over the past 15 years, we have evolved from being a niche producer into a very significant market player, and as part of Danish Crown, we see new and great opportunities for continuing this positive growth."