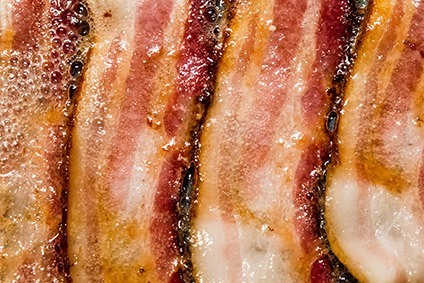 Danish Crown has acquired Dutch bacon business Baconspecialist Zandbergen through its subsidiary Tulip Food Company.
Financial details have not been disclosed.
The Haarlem-based company, run by brothers Erik and Robert Zandbergen, was founded in 1984 and is a dedicated bacon producer. It is expanding to increase capacity.
Robert Zandbergen, who stays with the business alongside his brother and the rest of the senior management team, said: "We look forward to becoming part of Tulip Food Company, which we know as a strong and innovative player in the European market for processed meat and which is already well-known for its popular products such as pulled pork, snacking and spare ribs.
"We see many great advantages and exciting synergies, because as part of Tulip Food Company our opportunities to offer an expanded and very interesting product portfolio will increase a lot and we will get even closer to our customers and consumers."
Kasper Lenbroch, CEO of Tulip, said "a clear objective" for the company was to develop its bacon business in Europe.
"With the purchase of Zandbergen, it takes a big leap forward," Lenbroch said. By welcoming Baconspecialist Zandbergen as a new member of the Tulip family, we intensify one of our core competences. We get new capacity and new product opportunities like fried bacon with this very well-managed and family-driven company, which is strong and very popular in the bacon market – with customers as well as consumers.
"We will maintain and expand the forces of the company and at the same time ensure that Tulip's competences are incorporated to mutual benefits. All in all, we have great expectations of Baconspecialist Zandbergen, as sales of bacon products are growing across markets."
Last week, the UK arm of Tulip confirmed 150 jobs are to go at one of its facilities in Cornwall in south-west England.