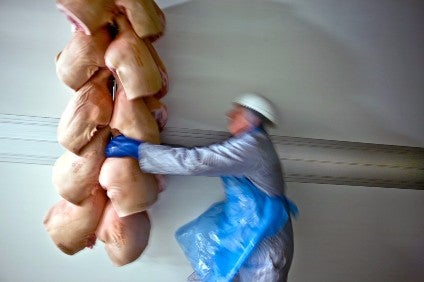 Danish Crown has acquired a majority stake in the South African foodservice business Overberg Food Distributors.
The deal has been struck through Danish Crown's subsidiary ESS-FOOD, which to date has been a pure trading company. It is pursuing a new direction, including establishing itself in the foodservice sector in South Africa.
Morten Holm, CEO of ESS-FOOD, said: "For several years we have enjoyed stable sales to South Africa. This prompted us to look at the possibility of entering the market for the sale and distribution of meat, which we now have acted on by acquiring a 70% stake in Overberg Food Distributors.
"In the long term, the plan is for Overberg Food Distributors to expand its activities to cover the whole of South Africa. At the same time, the company will act as the Danish Crown group's bridgehead on the continent, where the countries in west Africa are deemed to hold particular potential."
Cape Town-based Overberg Food Distributors has 250 employees, and serves around 2,000 customers, largely in the southern part of South Africa, from cold stores in Cape Town and Port Elizabeth.
The company was founded 25 years ago, and today has revenue of approximately DKK350m (US$55.3m) a year.
In 2015/16 ESS-FOOD sold 25,000 tonnes of meat at a value of DKK150m on the South African market.
Moving forward, ESS-FOOD will be responsible for selling all the Danish Crown group's products in Africa, including Danish bacon, German Schweinshaxe, Polish sausages and canned products from Tulip.
Overberg's founder and sole owner, Guy Osler, is retaining 30% of the shares and will carry on as CEO of the company.
The financial details of the transaction were undisclosed.