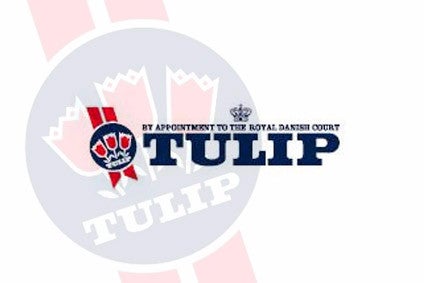 Danish Crown CEO Jais Valeur is to also become the executive chairman of Tulip, the meat co-op's UK arm, working with the subsidiary's management on the day-to-day running of the business.
Valeur's additional role was announced today (6 June), with Danish Crown describing the move as "planned" and "the next step" of the "turnaround programme" underway at Tulip.
Steve Francis, Tulip's CEO, is stepping down from the helm of the division after less than two years.
At the time of Francis' appointment, Valeur described him as "an expert in solving complex problems in companies where 'that's what we usually do' no longer suffices".
Today, Valeur insisted Francis "leaves Tulip Ltd in a far stronger state than when he arrived".
Valeur added: "Customer relationships are back to health and their confidence in our business has been restored. Employees are much more engaged in the strategic direction of the business and we have strong governance and leadership in place across all four divisions. And, critically, Tulip has moved on from recording significant weekly losses to much improved trading performance.
"We are now moving into the next, lengthier phase of Tulip's turnaround programme, which is to rebuild the customer portfolio we lost over previous years and restore Tulip's position as the UK industry leader.
"My role will be to work with the executive team within Tulip Ltd to ensure we continue on the journey we have embarked upon ourselves and leverage for our customers all the opportunities we have through closer co-operation within the wider Danish Crown group, in order to deliver world-class performance levels."
Earlier this month, Tulip announced plans to cut 150 jobs from a site in Bodwin, south-west England, pointing to a loss of business that led to a "significant fall in production volumes".
In April, Tulip outlined plans to appoint 40 new workers at a meat processing site further north in Lincolnshire, run by its Dalehead Foods unit.