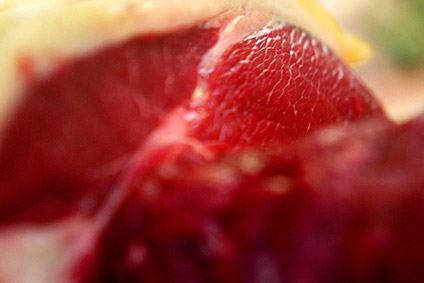 Danish Crown has acquired German beef processor Teterower Fleisch in a move the company said will make it a "major player" in the northern European market for organic beef.
Teterower Fleisch's turnover totals approximately DKK1.1bn (US$156.2m) annually, with more than half of sales generated outside Germany. Danish Crown said the purchase would make the cooperative the fifth-largest beef processor in Germany.
CEO Jais Valeur said the deal fits Danish Crown's 4WD strategy, which it outlined in November. The company said that it aims to move its products up the value chain by focusing on sectors of the market that command a higher price point, such as organic. Valeur said the company also wants to grow its beef division and encourage more ecological meat production.
Danish Crown claimed the acquisition will strengthen its position in the markets it wants to grow in, such as Sweden and southern Europe, as well as expanding foodservice sales. The company said it does not plan to expand in the "competitive" German retail market.
The deal will also increase Danish Crown's presence in the organic beef sector. "Close to" 20% of the beef processed by Teterower Fleisch is organic, Danish Crown noted.
Teterower Fleisch is located in Mecklenburg, Western Pomerania, and employs 187 people. Danish Crown said the deal will complement its existing beef production capabilities in the northern Germany, where the group operates a slaughter house in Husum. Danish Crown plans to integrate the businesses in order to explore sales synergies, the company said.
The Danish farmer-owned co-op said the purchase price for the acquisition would not be disclosed.