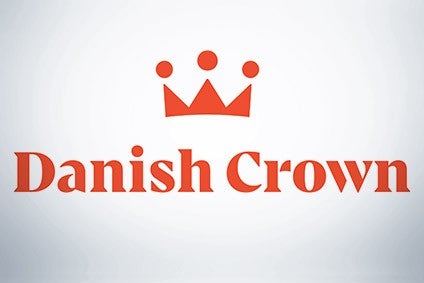 Danish Crown has delivered an increase in annual profits for the year despite challenges in the European pork market.
The meat processor reported a net profit of DKK1.8bn (US$257.6m) for the 12 months to 30 September, up from DKK1.7bn a year earlier. EBIT rose to DKK2.5bn from DKK2.1bn.
Danish Crown said its "solid results" were due to "targeted strategic efforts" to grow in foreign markets and its focus on processing. The group's two biggest business areas – DC Foods and DC Pork – both contributed more than DKK1bn to primary earnings for the financial year.
Danish Crown is paying pig farmers a higher return than last year, although Kjeld Johannesen, the co-operative's CEO and president, said pig farmers were struggling to generate a profit. He pointed to the surplus of pork in Europe due to the closure of the Russian market, which had had an impact on prices.
"The difficult sales situation on the global market has had a significantly negative impact on the value of pork, and this obviously has a bearing on conditions for pig producers," said Johannesen.
Sales were marginally up for the year at DKK59.6bn from DKK58bn.
Erik Bredholt, chairman of Danish Crown's board of directors, added: "Danish Crown faces exactly the same challenges as other slaughterhouse and meat processing companies throughout Europe. This is having a significant impact on our owners, and so our delight that Danish Crown is managing better than its European competitors in a very difficult market is slightly muted. It is worth noting that it is, in fact, a company owned by farmers which is posting such strong financial results for the benefit of its owners "