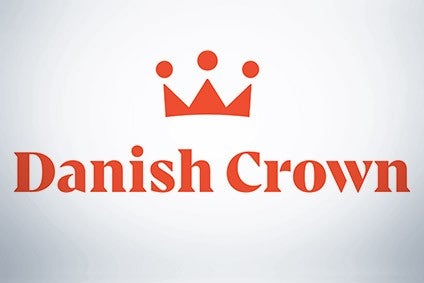 Danish Crown has signed a new distribution deal with e-commerce giant Alibaba to supply pork to Chinese consumers from its soon-to-be-completed factory in Shanghai.
The five-year deal, which is worth around EUR300m (US$342.5m), calls for weekly deliveries of 250 tonnes of Danish pork from Alibaba's Win-Chain service, its data-driven aggregated global sourcing platform for perishable food. The agreement builds on another made with the Chinese e-commerce firm in 2017 through its business-to-consumer marketplace, Tmall.
And in March this year, Danish Crown bought the Shanghai Natural Casing Company via its subsidiary Dat-Schaub to boost its manufacturing capacity in casings for sausage and salami.
Danish Crown's new China facility is due to open in spring next year in the city of Pinghu, Shanghai, and will be dedicated to supplying pork products to Win-Chain and also Alibaba's supermarket chains within the same province, said chief executive Jais Valeur.
Richard Wang, the managing director for Win-Chain's fresh meat division, added that Danish Crown's products will now be available to some 600 million active consumers using Alibaba's e-commerce platforms.
Valeur said e-commerce in China is "exploding" with consumers changing the way they shop, buying online for delivery straight to their doors and increasingly using retail-packed products from supermarkets rather than the traditional wet markets. He noted how more Chinese are eating out: "We are now moving further up in the value chain in China, and I see significant potential in this," he added.