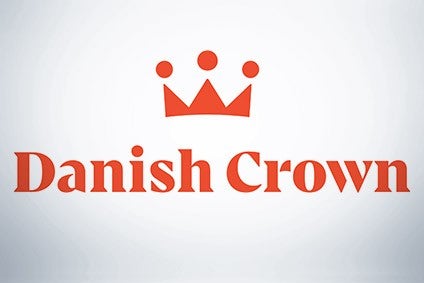 Pork processor Danish Crown has increased next year's investment budget by a quarter, with one project earmarked to expand capacity at a site in Germany making ham toppings for pizza.
The Denmark-based business is putting up DKK2bn (US$322m), compared to the DKK1.6bn invested in the business last year, with a key focus on automation to "further improve working conditions and to future-proof production".
A German facility in the town of Dinklage, Lower Saxony, will be a recipient of a "major investment" through the company's Toppings division to raise production of ham used in pizza, notably pepperoni, after Danish Crown said it had captured more market share in the category in Europe in "recent years".
Other investment announcements relate to its domestic market.
An abattoir in Horsens will also see investment to install a "new multi-million kroner robot" system for the palletising area.
Another abattoir in Blans will get new cutting equipment and upgraded facilities for employees, while its slaughterhouse in Ringsted will see a new production line for minced meat for export to Japan.
Søren Eriksen, the CEO of Danish Crown's pork division, said: "In Ringsted, we will invest in a new set up that will produce exclusively for Japanese customers, which will create 30-40 new jobs, because in addition to the necessary manpower to operate the facilities, we also need more people in the deboning department to secure enough raw materials for production."
Danish Crown said part of the capital investment will also go toward reducing the company's environmental impact with a goal to "halve the group's climate footprint by 2030, and, the vision is to be climate neutral by 2050".
Group CEO Jais Valeur said: "It is crucial for us to keep investing decisively in our production facilities through continued automation. This is the way to enhance both the working environment and our competitiveness, which in turn is the way to secure jobs."

Free Report
VC funding trends to watch out for in Consumer
Consumer industry investors across the world are betting big on the ESG trend to pick up in the future and are focusing on backing the start-ups and emerging companies working in the meat-alternative products category. 
The top two deals in this category were the $500 million investment raised by Impossible Foods and the $347 million investment deal for Future Meat Technologies.
GlobalData's
Venture Capital Investments – Consumer 2021 will help you d
ive into the capital raising landscape across regions and themes.
Use the report to identify emerging signals and trends across Consumer, formulating winning strategies for the road ahead.  
by GlobalData