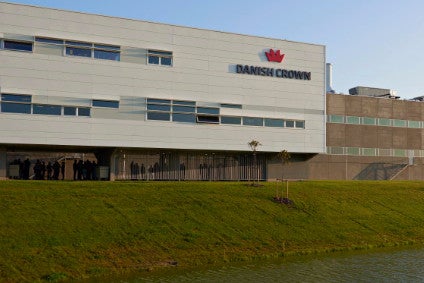 Denmark's Danish Crown has revealed it is making major changes to its South East Asia operations with a new head office in Vietnam and the closure of its base in Singapore.
The pork processor and meat products manufacturer said it is aiming to take advantage of economic growth in the region through a new structure. The new head office in Ho Chi Minh City will be responsible for increasing sales, supported by two new sales offices in Taiwan and the Philippines.
Danish Crown, which operates in the region through its subsidiary ESS-Food, said meat consumption in the region has now reached a level that makes it interesting for it to have its own sales offices in several countries.
Morten Holm, CEO of ESS-FOOD, said: "We simply need to be even closer to our customers in South East Asia.
"There's increasing interest in meat from Europe, and particularly in Danish pork, so it's natural to expand our network of salespeople and agents by establishing our own sales offices.
"This means better service for our customers on a day to day basis and creates the best possible foundation for boosting sales in the region,"
The Philippines is currently the fifth-largest market for pork from Europe, and in the past year alone, exports have grown by almost 15%.
Danish Crown suggests the growth has been driven by a combination of greater prosperity and better opportunities for distributing frozen meat products in the region.
Sales to Thailand and Singapore will be handled from the Vietnam office but Lars Albertsen, senior vice president export at Danish Crown, said: "It wouldn't surprise me if we also end up opening our own office in Thailand at some point."
Until now ESS-FOOD and Danish Crown have operated separately in the region, but from now on the sales force will represent both companies.
"When our salespeople visit customers, pork from Danish Crown is naturally a major focus area, but it's equally important that they can offer customers the wide range of products and services that ESS-FOOD has on its shelves," said Holm.