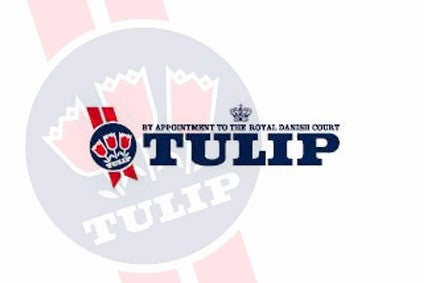 Danish Crown reported a drop in annual earnings as the company's UK subsidiary weighed on its results, prompting the meat giant to postpone a strategic target by two years.
The co-op posted declines in both its top- and bottom-line earnings. But while the company still reported a profit for the year, its UK subsidiary Tulip Ltd. turned in an operating loss of DKK260m (US$39.5m), a wider shortfall than a year earlier.
Following a detailed review, Danish Crown said Tulip's operating costs are too high and the subsidiary had been unable to "optimise" its UK supply chain. An in-depth cost-cutting plan has resulted in the loss of 150 UK jobs, cuts that were previously announced during the summer.
The company expects its cost-cutting measures to result in savings of DKK200m in the new financial year.
"Danish Crown is doing all it can to bolster earnings for the benefit of the group's owners – the Danish farmers," the company said in a statement this morning (23 November). "However, ongoing problems in the group's UK business are impacting Danish Crown's earnings to such an extent that it will now take an extra two years to realise its strategic target of raising the settlement price paid to cooperative members by DKK0.60 per kilogram."
The group business continued to be hit by low global pork prices and strength in the euro, together with what it called "turbulence on the world market", factors which Danish Crown said "undermined" its profits for the year.
Chief executive Jais Valeur said on the results: "Contrary to expectations, we have therefore not managed to improve our overall performance but have instead gone into reverse. This is not good enough, and more than anything it is frustrating, because in most other respects our strategy is succeeding."
Group revenue fell 1.8% to DKK60.89bn for the year, but operating profits slid 28% to DKK1.76bn. Net profits dropped by a bigger margin of almost 33% to DKK1.36bn.
Meanwhile, Danish Crown has taken on more abattoir workers in its home market as animal slaughter rates increased. The company employed 236 more people than a year earlier in Denmark, a rise of 2.8%. It also said it had won domestic market share gains in beef and pork.
And while Tulip performed poorly in the UK, the subsidiary in Denmark posted 29% growth on the back of improved sales of bacon in Europe and exports of canned meat.