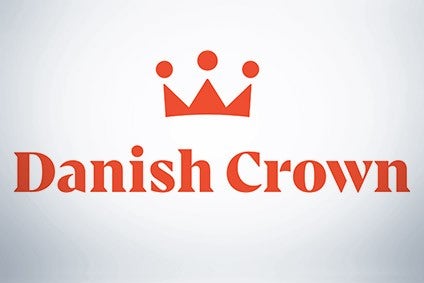 Danish Crown has booked a fall in annual profits after what the meat cooperative described as a year of "special challenges".
The company said its net profit was DKK1.6bn (US$227.8m) compared to DKK1.8bn a year earlier, a result the company said was "satisfactory".
Operating profit was also down to DKK2.1bn, from DKK2.4bn in the previous year. However, sales edged up slightly to DKK60bn compared to DKK59.5 previously, which the company said was due in part to Chinese demand for imported pork products.
Group CEO Jai Valeur, the former Arla Foods executive vice-president who joined Danish Crown last October, said: "The Chinese appetite for imported pork was exactly what was needed to lift prices in Europe. This was obviously positive for Danish Crown's sales, but what pleases me most is the fact that the higher prices have led to renewed optimism among the company's owners."
Valeur said the group's sales, which topped DKK60bn for the first time, were "greatly helped by a Swedish acquisition in the beginning of the year, as well as generally increasing prices for pork".
Danish Crown chairman Erik Bredholt said the group's results showed "the strength of being a group that rests on several legs, as we have had a year with declining earnings in the important UK market, which has, however, to a large extent been offset by increased earnings in other parts of the group".
Bredholt said: "The prices we are paying are still above those being paid in Germany and are also above the new European index, which we introduced in connection with the new strategy plan. Because of the challenges faced by the group in the UK market, the price difference between Denmark and Germany is slightly smaller than last year."
Danish Crown said earlier this month that it aimed to consolidate is position in Denmark, Sweden, the UK and Poland to become the "market-leading" pork group in northern Europe.
In September, Danish Crown appointed "problem solver" Steve Francis as CEO of the group's troubled UK subsidiary, Tulip. Francis succeeded Chris Thomas, who stepped down "as a consequence of the challenges facing the business", which Danish Crown said would end the year with a loss.
The group said Tulip had been "battling particularly strong headwinds" and stressed "targeted efforts were being made to strengthen the company's position". The announcement came after Danish Crown revealed plans to axe 121 jobs at Tulip's Bromborough site in the UK. However, the meat cooperative said it was creating 100 jobs at another Tulip site, in King's Lynn in Norfolk, which produces cooked, sliced meat products for the retail and foodservice sectors.