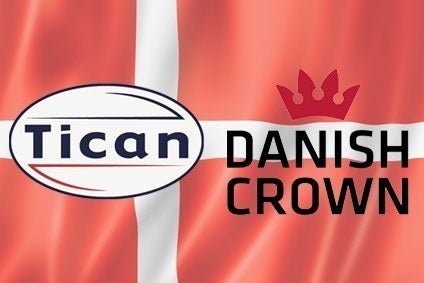 Danish Crown has called off its merger with Tican, it announced today (2 November).
The pork processor said the application for the merger approval lapsed because it was unable to obtain approval with the competition authorities within the time limit.
The European Commission warned back in July the merger between the two could hit local competition, after plans to combine were revealed in February. The Commission decided to partially refer the merger to the Danish competition authority, which would deal with the case under national law.
"We have declared our willingness to undertake a large number of commitments to the Danish Competition Authority, and even though we have consulted with the authority on what it would take for the merger to go through, the commitments that we have been ready to undertake have not satisfied the authority's requirements," said Kjeld Johannesen, president and group CEO of Danish Crown.
Commitments proposed included the divestment of production facilities and the sale of volumes of Danish raw materials in excess of Tican's and Danish Crown's combined sales in Denmark at a price "which does not even cover the level of costs," Danish Crown said in a statement.
"It is, of course, a great shame, and we have to admit that we were surprised by the very national perspective adopted by the Danish Competition Authority in its review, given that the merger would be one of two export businesses. It's hard to see how a European single market can develop if all the national competition authorities maintain a local perspective," said Johannesen. "I find it really hard to see how this outcome will ensure greater competition in the marketplace. What is certain is that it will prevent the development of Danish trade and industry."