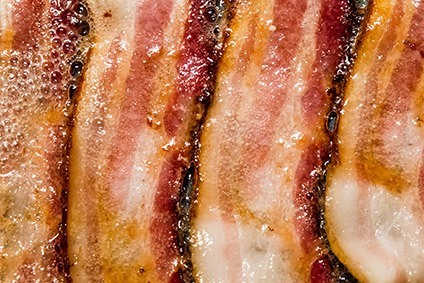 Danish Crown is seeking to increase its supply of "higher welfare" pigs on the back of growing demand in the UK and other markets.
Carsten Lehrmann, Danish Crown's vice-president of export, explained: "We are seeing a growing demand for welfare of pigs from one of Britain's largest retail chains and greater interest from markets other than the UK."
The Denmark-based meat cooperative's "higher welfare" pigs are housed in an area where they have some freedom of movement. Their feed must be free from animal fat and blood products.
The company has sent out a call to its farmers in a bid to lift supply. Danish Crown said it pays its farmers a 30 cent per kilo premium for pork produced to these higher standards.
Earlier this year, Danish Crown revealed that its profits are coming under pressure in what it described as a "tough" retail market. In the UK, the company said its subsidiary Tulip had been "battling particularly strong headwinds" and underlined "targeted efforts are being made to strengthen the company's position".