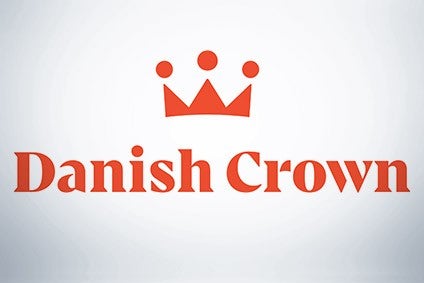 Danish Crown has decided to shut one of its domestic facilities, with the Denmark-based meat co-op wanting to "maintain competitiveness".
The group is closing Tjæreborg Leverpostej, a local liver paté maker the cooperative acquired in 2017. The factory, based in Bramming, a town in central Denmark, will close "in the near future", Danish Crown said.
Production will move to a plant 45 miles further south in Aabenraa, where Danish Crown manufactures pâtés and liver pâté.
At the time of the acquisition of Tjæreborg Leverpostej three years ago, Danish Crown acknowledged it already had a plant making liver pâté in Aabenraa but said the deal would bring "better opportunities to produce the specialised niche products and delicacy-ranges that the market demands".
In a statement today (26 May), Dan Kolding, head of production and supply chain for the co-op's Danish Crown Foods arm, said: "In order to maintain our competitiveness, it is essential that we exploit all potential synergies and optimise our production for the benefit of both our business and, moreover, our ambitious sustainability goals. That is why we have now chosen to transfer the majority of our product ranges from Bramming and assemble the liver pâté production at the factory in Aabenraa, which is already more than three-and-a-half times the size of the one in Bramming. This further increases the capacity in Aabenraa."
Eighteen staff work at the Bramming factory. Danish Crown said it would "examine" whether alternative roles for the staff could be offered at the company.
Last week, Danish Crown reported an 18% rise in first-half revenue to DKK26.99bn (US$3.97bn). Operating profit increased 43% to DKK1.76bn. Net profit was up 46% at DKK1.39bn.
Danish Crown cited "strong" pork sales to China and the disposal of UK business Tulip as factors, as well as overall strong group performance".
CEO Jais Valeur added: "No-one can take that away from us, but right now we're dedicating all our resources to steering Danish Crown safely through the coronavirus crisis."
In a statement on the results, Danish Crown added: "The public lockdowns in most parts of the world in response to Covid-19 will impact on Danish Crown's earnings in the second half of the year – not least the loss of sales to restaurants and other foodservice market players, which affects large parts of the food sector and causes market volatility."