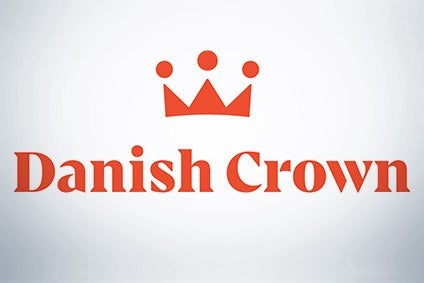 Denmark-based meat giant Danish Crown has announced it is closing its domestic slaughterhouse in Ringsted for a week after a Covid-19 outbreak amongst employees there.
It took the decision after a meeting on Saturday (8 August) with health authorities, called after another 22 employees at the slaughterhouse tested positive for the virus following the testing of nearly 600 employees at the site on Thursday (6 August).
In all, nearly 150 employees at the site, some 60km from Copenhagen, have now contracted coronavirus.
The co-op, a major pork processor in Europe, said all employees at the slaughterhouse must now consider themselves close contacts to the infected and follow the authorities' instructions regarding self-isolation and testing.
Jais Valeur, group CEO of Danish Crown, said: "We have always known that a shutdown could be necessary. The development in the infection numbers over the past week does not indicate an explosion in the spread of infection, but conversely, the intensive test programme has not succeeded in containing the infection as hoped. That is why we are now taking the consequence and closing down the slaughterhouse."
The actual closure of the slaughterhouse will take place today. There will be no slaughter but the cold rooms are currently full and a group of employees will work to empty the slaughterhouse of produce.
Danish Crown said it does not expect the closure to affect deliveries to the group's customers in Denmark.
In May, Danish Crown halted operation at its Skærbæk slaughterhouse for a week after an outbreak of Covid-19 among staff at one of the site's customers, Westcrown.