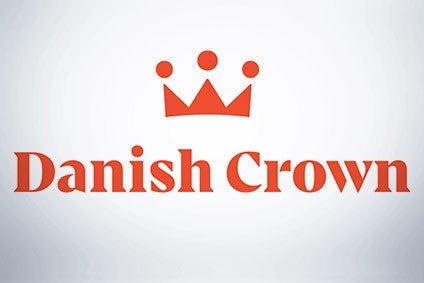 Danish Crown said that it plans to invest approximately DKK300m (US$44m) to open a pork processing plant in China.
The Danish cooperative said that the facility will be located in Shanghai and production will be "based on" Danish raw material.
The company already exports fresh pork and "China goods" – trotters, ears, tails, etc – to China and is Denmark's second largest exporter of goods to the market. However, Danish Crown believes that there is still space for further growth in the country.
"There is more to be had. The sale of meat to Chinese consumers continues to a large extent to be from so-called wetmarkets where the pig is sold cut into relatively large pieces, which the consumer can see and touch. However, China's consumer pattern is rapidly changing," Danish Crown CEO Jais Valeur noted.
Valeur highlighted growth in the foodservice sector and e-commerce as opportunities that Danish Crown wants to capitalise on. Danish Crown also suggested that supermarket sales are increasingly moving towards retail packed products.
"The Chinese also have less time to be at home cooking food from scratch than they had a few years back. Their wishes and demands for convenience, quality and animal welfare is therefore increasing," the CEO continued.
"This is one of the chances we should take as a big company and try to see if we can get closer to the market, closer to consumers and further up in the value chain in China – rather than just being a raw material supplier."
The company has also unveiled its strategy to grow returns to farmers by 2021. It said that it wants to lead the market in northern Europe, drive improved efficiency and move its products further up the value chain.