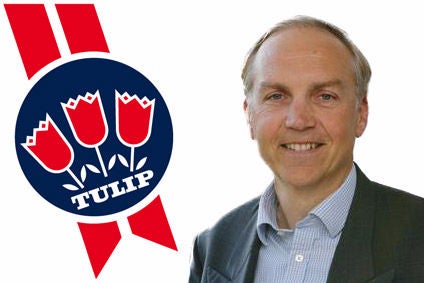 Tulip, the UK subsidiary of Denmark-based meat co-operative Danish Crown, has warned more than 100 jobs could be axed at its Redruth site as a result of changes to shift patterns.
"It has been proposed that the site will move from a seven-day operation to a five-day operation. As a result, up to 110 of the 660 roles at the site have been identified as at risk of redundancy. The company has now entered into consultation with colleagues and their representatives," Tulip told just-food in a statement.
Jose Peralta, Tulip's managing director, said the site in Redruth "has been going through a period of under-performance in an extremely competitive bacon market place… this has resulted in a comprehensive review of how we operate". 
Peralta insisted Tulip "will work tirelessly to explore all options available to us in order to minimise the impact on people's jobs". Despite the announcement, Peralta said Redruth and the company's site in Cornwall "remain very important for the future of Tulip and Danish Crown".
He added: "Redruth is our key bacon business within the Tulip Food Company, processing both Danish and, increasingly, premium British product. Tulip's leadership is fully committed to making this site the best bacon business in the country. We aim to produce the best quality products, produced in the most efficient way possible, to give best value to our customers and consumers. Under new leadership, the business is working with experts from across Tulip and the wider Danish Crown group in order to achieve this."
The latest shake-up of the Tulip business follows the appointment last September of CEO Steve Francis, who has already split the subsidiary into four business divisions as part of his plan to "address some of the key challenges facing the business".
Francis' appointment came after Danish Crown revealed plans to axe 121 jobs at another Tulip site in the UK, in the town of Bromborough.
However, Tulip said it would create 100 jobs at another site, in King's Lynn, Norfolk, which produces cooked, sliced meat products for the retail and foodservice sectors.