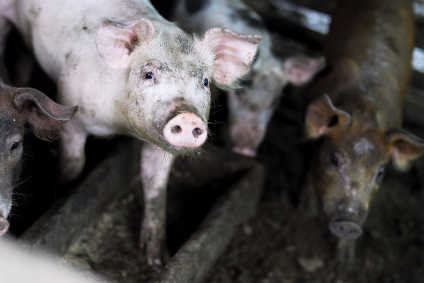 Denmark-based meat cooperative Danish Crown today (2 May) unveiled an incentives package aimed at encouraging farmers to invest in producing more pigs to keep up with demand in export markets.
The company claimed demand for Danish pork "is unabated on the key export markets" and said there is an "increasing decline in the supply of pigs to Danish abattoirs".
Danish Crown said it is now offering its existing members "a cash growth supplement of DKK0.50 (US$0.07) per kg of additional pork supplied to increase the production of slaughter pigs".
In addition, the company announced the expansion of a subsidy scheme for new producers of weaners for the UK market. Danish Crown said it stands ready "to pay a financial contribution of DKK0.30 per kg to new suppliers of slaughter pigs, who are also offered free advisory services".
CEO Jais Valeur said: "Plenty of pigs are being born on Danish farms, but far too many of them are being exported."
Valeur said the group's ability to supply pork products around the world "has come under pressure… not so much due to the competition, but because we are not always able to supply the volumes demanded by our customers".
"The Danish parliament has adopted an agricultural package and a subsidy scheme for new housing units for pigs for slaughter," Valeur said. "These are two specific initiatives which address the needs of the sector. In support of these the initiatives, Danish Crown is now introducing its own growth package. We believe that the trend can be reversed, and that we will see an increase in activity levels at Danish Crown's abattoirs."
Danish Crown's four "home" markets are Denmark, Sweden, Poland and the UK, while its strategy also includes plans to expand its exports to Asia.
In March, Danish Crown announced the acquisition of UK foodservice company Leivers Brothers for an undisclosed sum.