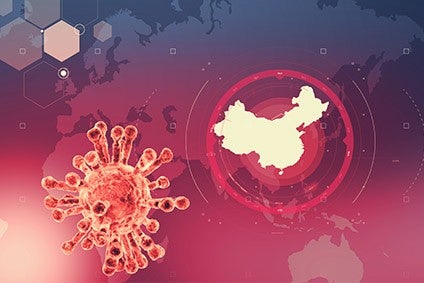 Danish Crown said it had to temporarily close a meat plant in China during the extended Lunar New Year holiday due to the coronavirus outbreak.
The pork facility in the city of Pinghu in Zhejiang province, which borders Shanghai, was closed for a few days but is now back in operation, a spokesperson for Danish Crown told just-food, confirming the plant is the company's only one in China, producing products such as fresh meat, pulled pork and bacon.
Danish Crown said the decision to temporarily shut the site was an internal one and was taken because trade also typically tails off during the week-long Chinese New Year. Some of its workers also had to be quarantined for the usual 14 days, the spokesperson said, adding that the facility only supplies the Chinese market but with raw materials sourced from Denmark.
Chinese authorities extended the festive break by around a week in February to try and contain the spread of coronavirus, which broke out in the city of Wuhan in Hubei province late in December. It has since spread to around 35 countries, with more than 80,000 infections worldwide.
China remains the main victim of the outbreak, with more than 2,500 deaths reported so far.
The World Health Organization said on Monday (24 February) that countries need to better prepare for a pandemic – where an infectious disease spreads easily between people – although that scenario has not been reached.
Danish Crown said it is monitoring the situation closely.