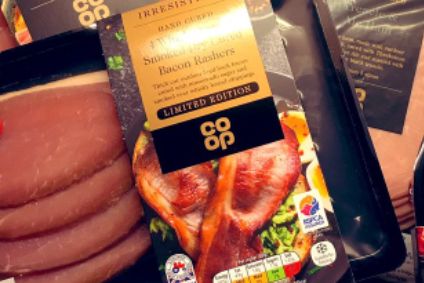 UK meat business Tulip, which is part of Denmark cooperative Danish Crown, has revealed it is investing GBP10m (US$12.5m) in a facility in Cornwall in England's south west.
Tulip said the investment in its Redruth site will improve capability and capacity as it aims to create "the UK's leading bacon manufacturing centre of excellence".
Andrew Cracknell, Tulip's chief executive officer, said the investment comes on the back of a "significant bacon contract win for Redruth".
The investment includes new high-speed slicing lines and new equipment and processes to reduce packaging costs and improve overall efficiency. On top of these upgrades, Redruth is also implementing additional skills training and "bolstering its innovation capacity to drive NPD [new product development] and ensure it will lead in meeting evolving consumer demands".
Part of the site's innovation programme includes developing reduced salt, reduced nitrite and nitrite-free products. Tulip reduced the salt across its bacon products in 2018 and earlier this year reduced the amount of salt in its gammon range.
Peter Broomfield, site director at Tulip Redruth, said: "This is an exciting time for Redruth and this investment shows our desire to create the UK's leading bacon manufacturing site. Investing in both our facilities and people ensures we can continue to lead the way in bacon production and drive growth for Tulip and the category as a whole." The Redruth site employs around 500 people.
In April, Tulip revealed it is spending GBP2.3m on its facility in Ruskington in eastern England, a factory the business says is "the world's largest Scotch egg manufacturer and the UK's leading producer of cocktail sausages".