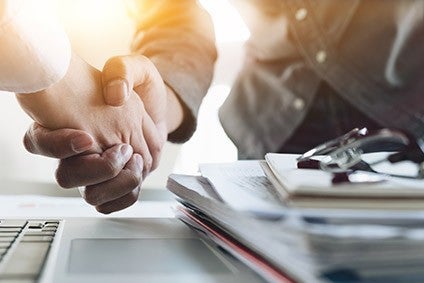 Hanegal, a food business in Denmark, has acquired local plant-based ready-meals manufacturer Fairdig.
Both companies produce meat-free organic meals, although Hanegal is also present in meat products, offering sausages, bacon, salami, cold cuts and pies, which are free-from gluten, lactose and milk. Financial details were not disclosed.
Fairdig, based in the town of Ega in the Central Jutland region of Denmark, produces frozen ready-meals based on dishes from India, Mexico, Italy and Morocco supplied to the retail channel, including the SuperBrugsen and Spar chains.
For the past year, Fairdig's products have been manufactured at Hanegal's facility in the town of Haderslev, southern Denmark.
Hanegal said the acquisition is part of its strategy to have 85% of its products aligned with the plant-based category by 2030.
Fairdig's founder and owner Lise-Lotte Callesøe York will remain with the business under the stewardship of Hanegal, and will develop products for both companies as they begin talks to export to other countries.
York, who has also previously worked for Arla Foods and Vega Salmon in Denmark, said in a statement: "It is a great pleasure that we have succeeded in concluding this agreement with Hanegal. It provides brand new opportunities to drive the project forward, and I look forward to being a part of the journey that Hanegal is on – both in Denmark and in the export markets."
Cees Kuypers, the commercial director and co-owner of Hanegal, added: "The acquisition is strategically important to us as we thereby strengthen our position in plant-based ready meals. The acquisition gives us a good starting point for further expansion – and especially in the frozen category and in export markets where Lise-Lotte has extensive experience "