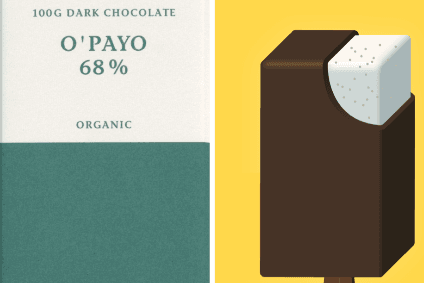 Premier Is, the Denmark-based ice-cream supplier, is to review its use of Kaempe Eskimo for one of its lines amid the scrutiny over product designations for possible stereotyping.
Global ice-cream giant Froneri and snacks behemoth Mondelez International have both said they drop the use of the word eskimo on certain products. Their moves were among a number made by FMCG companies to change or review brand imagery in the wake of widespread protests against racial prejudice.
Another Danish ice-cream business, Hansens Is, has said it will change the name of its own Eskimo product after some deliberations.
Premier Is, owned by Latvia-based ice-cream group Food Union, describes the use of the word eskimo in the context of ice cream as "a folklorised category description" but said it would review the continued use of the name.
"We believe that the name 'eskimo', which dates back more than 100 years, has now transformed into a folklorised category description that is widely accepted in the industry and among consumers for one particular type of ice cream – ice cream on a stick covered in chocolate glaze. To the best of our knowledge we cannot identify any derogatory meaning that could be associated with the usage of the name of 'eskimo' on Premier Is's product," the company told just-food.
"However, given the context, we will take the opportunity and review the matter in greater detail."
Hansens Is announced the change to its Eskimo product via social media.
"Our first impulse was Eskimo shouldn't change its name because it has always been called that," Hansens Is said. "But, after dialogue and examination, it became clear to us people feel the name Eskimo reminds them of a past of degradation and unfair treatment, which we haven't thought about before."
Hansens Is is changing the name of its Eskimo ice cream to O'Payo, which the company said is the name of the chocolate used to coat the product.
Unilever also owns the Kaempe Eskimo name for one of its ice creams on sale in Denmark. just-food has contacted Unilever but had not received a response at the time of publication.
In June, Unilever was quoted in Danish media reports as saying the company did not believe the word 'eskimo' was not generally perceived as offensive by consumers in the country.