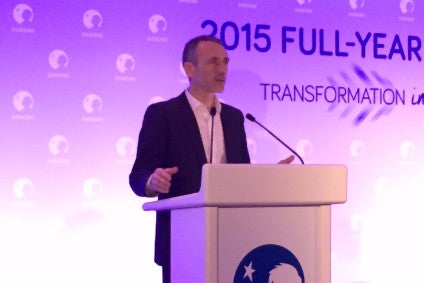 Activist investor Bluebell Capital Partners has reportedly called for the removal of Emmanuel Faber as chairman, days after the French dairy giant announced he would step down as CEO.
London-based Bluebell recently took an undisclosed stake in the Alpro owner and proceeded to pressure Danone for the separation of the chairman and CEO roles held by Faber, and his removal as chief executive after seven years in the job.
The European-focused investor was then joined by New York-listed Artisan Partners, the company's third-largest shareholder with a 3% holding, pressing for the same changes, although both are also unhappy with the recent financial performance and strategy employed by the CEO, particularly what they claim is an undervalued share price.
Despite Danone revealing this week Faber will step down as chief executive once a replacement is found, Bluebell has reacted negatively to the simultaneous news he will no longer be chairman and will move into a newly-created position of non-executive chairman, raising questions over corporate governance and the freedoms any new CEO will have.
Reuters reported yesterday (2 March) Bluebell has called for Faber's removal as chairman to make way for a fresh start, and instead appoint an independent chairman before a new CEO is hired.
Quoting a letter sent to Gilles Schnepp, who it was announced this week would become one of two vice-chairs of Danone, along with former finance chief Cécile Cabanis, who stepped down in October, Bluebell said: "For any new CEO to be successful, he/she needs the discretion to independently set the company's strategy, unconstrained by the decisions of the previous management.
"The continuing role of Mr. Faber as the company's chairman will have a highly detrimental effect, as it will seriously hamper the ability of the board to attract the right talent. Judging by the share price reaction, this view seems to be shared by the market."
just-food approached Bluebell for a comment on the proceedings yesterday but had not received a response at the time of this publication today. Danone's shares were up less than 1% in early morning trading today (3 March) having closed 2% lower yesterday.
Meanwhile, just-food has asked Danone for a reaction to the latest urgings from Bluebell.
just-food analysis: Uncertainty persists as Danone's changes see Faber remain