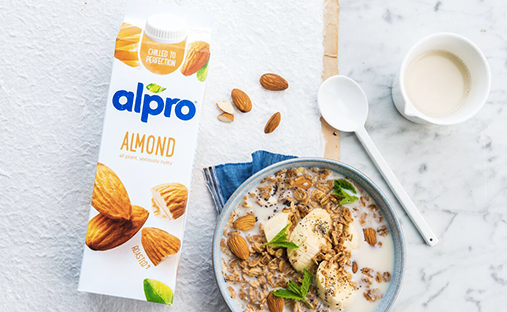 Dairy giant Danone is investing in its Alpro brand with a EUR16.5m (US$19.4m) cash injection to add a new production line at a plant in north-east France.
The French company said the investment in its Issenheim facility in the Haut-Rhin department, located in the Alsace region, will make the plant Danone's "largest plant-based drink production site" in Europe.
Danone said the additional capacity will be online by July next year for the soy, oat, rice, almond, coconut and hazelnut-based Alpro drinks.
Frédéric Lebas, the head of the Issenheim site, said in a statement: "With this investment, we are part of Alpro's desire to democratise plants by increasing our production capacity by 70,000 additional tons per year. Our site works daily with its 400 partner farmers to promote local supply and contribute to the development of a soybean sector in the region."
Danone said it is working to develop a soybean sector in France in collaboration with 400 Haut-Rhin farmers who currently supply 80% of the commodity used in locally produced Alpro drinks.
"All partners are committed alongside Alpro to produce a 100% French soybean, while developing agricultural practices that respect natural resources and the environment," it said.