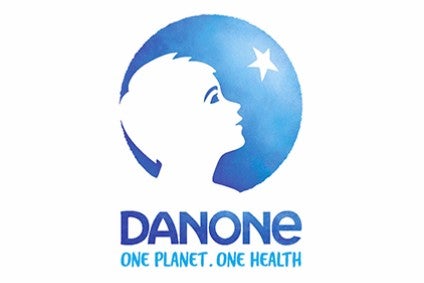 Danone is reviewing all facets of its dairy business in Brazil in a bid to try to improve its performance, CFO Cécile Cabanis has said, after the Activia maker saw a double-digit decline in its sales in the country during the third quarter.
The French group said its early-life nutrition and medical nutrition businesses grew in Brazil but the group has seen the recent challenging macroeconomic conditions in the country put pressure on its local dairy operations.
Brazil's economy has struggled in recent years, with two years of recession, though, based on GDP figures at least, that period ended in the second quarter of this year. However, unemployment remains high, with Cabanis also pointing to currency devaluation and inflation.
In the three months to the end of September, Danone saw its fresh dairy sales in Brazil fall at a double-digit rate in value and volume terms, Cabanis said. "The macro environment remains challenging. This has impacted the dairy category, which continues to see a sharp double-digit deterioration. To address this, we have undertaken a major transformation programme to turn the business around."
During the third quarter, like-for-like sales from Danone's essential dairy products international division – a broad region geographically, taking in all markets except North America – fell 2.3%. Volumes were down more than 7%.
Danone said it saw "strong growth" in Latin America outside Brazil, "solid" sales growth in the CIS countries – even if volumes were down – and "sequential improvement" from its fresh dairy business in Europe, where the company has struggled to get sales to increase in recent quarters.
Excluding Brazil from the division's numbers, third-quarter like-for-like sales were still down but by 0.1%. Cabanis outlined the measures Danone plans to take in Brazil but warned they would take time to have an effect.
"We are transitioning our model," she told investors and analysts on a call discussing Danone's third-quarter sales. "This includes a full review of our portfolio, formats, price positioning, reshaping of our route-to-market and distribution networks. What we are doing in order to turn around the business is readdress the totality of our portfolio, in terms of price positioning, making sure we are aligned with the new reality of the consumer today in Brazil. We are revising our distributors to make sure we have solid distributors and route-to-market.
"We need to take the right time to do it properly. I will not want to rush into tactical quick fixes. For comfort, you can refer to everything we did in Argentina when there was the crisis. We stayed there and reinvested our business model and we came out stronger than before. This is what we are doing but it will take a bit of time and you shouldn't expect to see a turnaround happening before the course of 2018."
Group-wide, Danone reported increases in third-quarter and nine-month sales on Tuesday amid a "strong" performance from "specialised nutrition" and "exceptional" growth from its early life nutrition business in China.
Reported third-quarter sales were up 16.6% at EUR6.45bn (US$7.62bn). Like-for-like sales from what the company calls "New Danone" – which reflects the combined organic performance of Danone and the WhiteWave Foods business acquired earlier this year – rose 4.7%.
Danone updated its forecast for 2017 earnings. It now sees recurring earnings per share growth of 12%. In July, Danone forecast "double-digit" growth.
Jefferies analyst Martin Deboo said Danone's third quarter had "beaten handsomely on the top line". However, he added: "The beat is confined more or less exclusively to China Baby, where Q3 sales were ahead by more than 50%. Fresh dairy is below expectations, with firmly negative volume development."