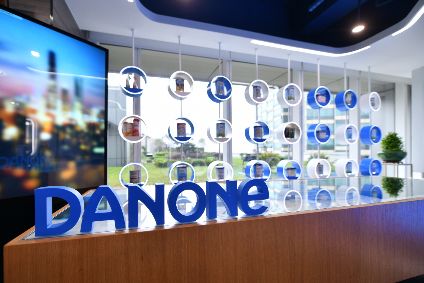 Danone is reported to be focusing on a shortlist of at least four candidates to succeed Emmanuel Faber as its chief executive.
Reuters, citing an unnamed source, said the French giant is considering four to five alternatives for the top job at the Activia maker.
French newspaper Le Monde has claimed Danone is mulling four options: Unilever's Hanneke Faber, McCain CEO Max Koeune, former L'Oréal executive Nathalie Roos and Antoine de Saint-Affrique, who is set to leave B2B chocolate maker Barry Callebaut.
Approached by just-food, Danone declined to comment.
Last month, Emmanuel Faber stood down as Danone's chairman and CEO after criticism among some investors of the company's performance during his tenure.
Danone is to no longer have one person hold both roles. In the wake of Emmanuel Faber's departure, Gilles Schnepp, the company's new chairman, said the Alpro owner's next CEO would come from outside the business.
Hanneke Faber is president of Unilever's food and refreshment division, which takes in brands including Ben & Jerry's ice cream and Hellmann's mayonnaise. She joined Unilever in 2018 after four years at retailer Ahold Delhaize, before which she spent more than two decades at Procter & Gamble.
Koeune is a former Danone executive, having worked for the company for more than eight years from 2004 to 2012. His last role at Danone was head of corporate development, a position he held for three years from 2009.
Roos left L'Oréal last month after nine years at the business, including most recently as president of its professional products division. Her career includes 19 years at Mars.
Barry Callebaut announced de Saint-Affrique's departure this week. Set to stand down in September, de Saint-Affrique has spent five years at the helm of the Switzerland-based business. His career includes 14 years at Unilever, where he was president of its food arm from 2011 to 2015.