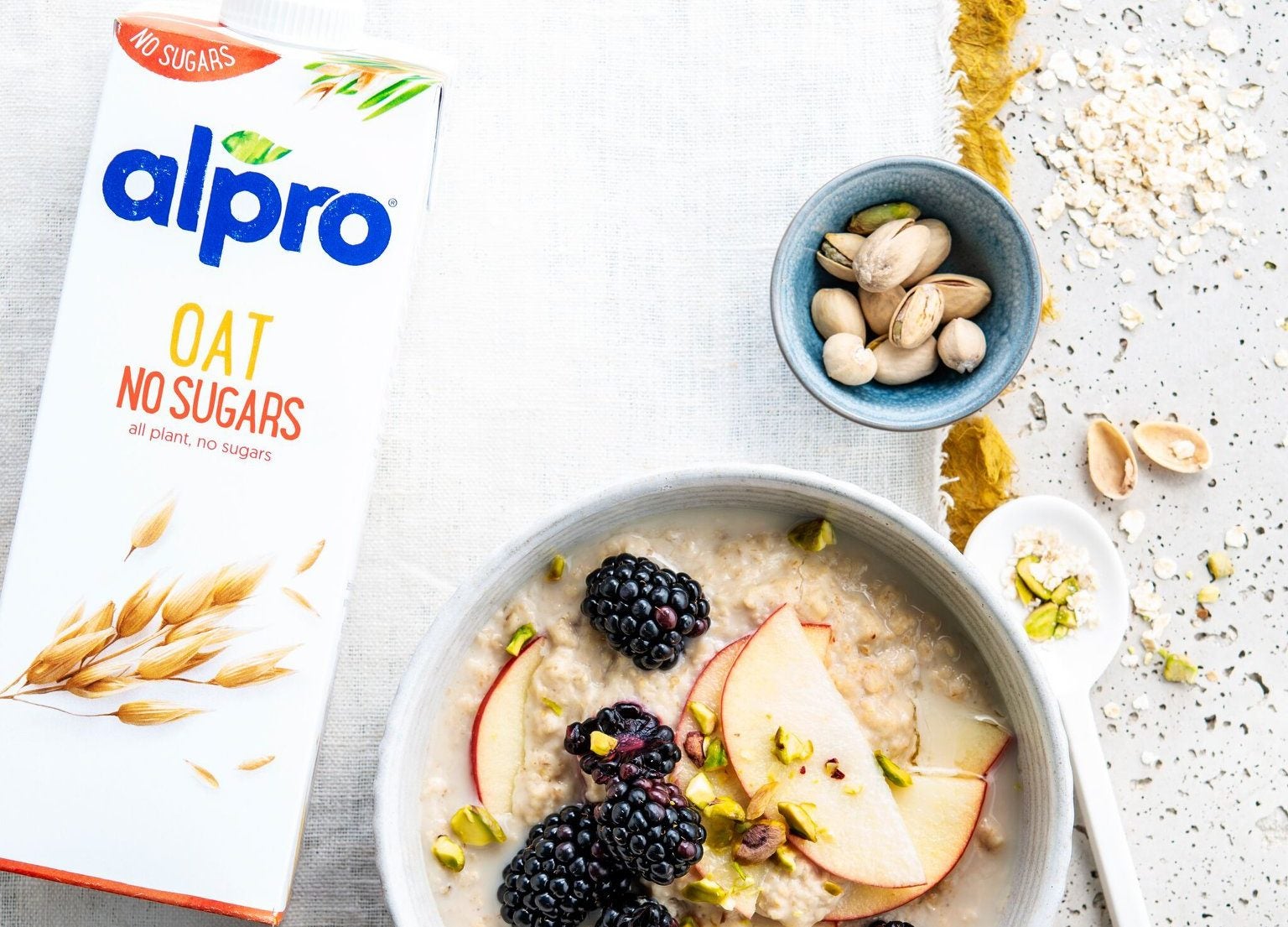 Danone plans to ramp up productivity efforts and push through further price increases to combat accelerating input costs.
However, while inflationary pressures and supply-chain constraints occupied a large part of Danone's 2021 results discussions today (23 February), new CEO Antoine de Saint-Affrique admitted the Activia and Alpro owner continues to lose market share in some categories, pledging to raise the bar on execution and brand investment.
Addressing analysts in his first full-year earnings call since replacing long-standing CEO Emmanuel Faber, and inheriting a new 'local first' strategy, de Saint-Affrique said: "I've been digging into what works and what needs to change. We continue to lose market shares in too many places. In other words, we do not fully capture the potential of our markets.
"As for quality of execution, we are not yet where we should be. We are not spending what we should, we are not supporting our brands at the level needed and there are growth opportunities we are not seizing."
Danone did not provide financial guidance for 2022 after reporting like-for-like sales growth of 3.4% to EUR24.2bn (US$27.4bn). While recurring operating profit edged up 0.6% to EUR3.3bn on a LFL basis, the margin dropped nine basis points to 13.7% and was down 30 points in reported terms.
Details on Danone's mid-term strategy will be revealed at the capital markets day on 8 March. "We are structurally underfunding our brands," the CEO elaborated when pressed on the plans. "There are things that need to be fixed, and the fix doesn't stop necessarily with advertising, it can start with the mix, it can start with the distribution, it can start with a number of things."
As Danone, like other food manufacturers, grapple with raw materials and packaging supply issues, de Saint-Affrique also referred to bottlenecks in China ports, a shortage of dockers in North America, and "huge pressure" on trucking in the US, the UK, and parts of mainland Europe.
More pressingly, de Saint-Affrique was questioned on the potential impact of the conflict developing in the Ukraine. "Russia is slightly above 5% of our sales – the vast majority of the business is local. We source locally, we make locally, we sell locally," he explained.
"We will be, on the vast majority of our business, impacted. But there are no things that are going across borders. We have been obviously managing the thing for quite a while, taking care of our teams. All the measures are in place so that we can navigate the crisis."
Elsewhere, Danone saw cost inflation accelerate in the second half to 9% from 7%, prompting management to switch from "selective" to more "broad-based" pricing with a 2.4% fourth-quarter increase. Gross inflation for the year was 8% and expected to quicken in 2022 to low-to-mid teens.
Group volumes fell 0.6% on pricing, and were "down especially in more developing markets and the rest of the world, while volumes were positive in Europe and North America", CFO Juergen Esser said. Productivity gains in the first half were an unprecedented 5% and a "step-up" is planned for 2022.
"In that very challenging context, we put a greater focus in the second half of the year on the delivery of additional productivity and pricing. On productivity, we accelerated the already initiated cost category synergy programmes delivering another record of more than 5% productivity in H2," he explained.
The productivity impact on the recurring operating profit margin was a positive 280 basis points, equating to EUR700m, with 150 points coming from pricing and mix. However, on the downside, input-cost inflation shaved off 480 points, or EUR1.2bn on the P&L, with the decline in volumes taking 30 points.
Danone's margin loss was more pronounced on the Specialised Nutrition business, falling a full percentage point to 23.5% based on sales of EUR7.2bn. Sales from the division were up 1% on a like-for-like basis.
The company's Essential Dairy and Plant-based (EDP) division saw a 40 basis-point margin decline to 9.8% based on sales of EUR13bn, a 3.7% gain in LFL terms.
Esser said plant-based maintained its mid-single-digit growth into the fourth quarter but suggested demand has slowed since a pandemic-led surge. "We are operating here in a continuously dynamic, even though momentarily slower category context, that is recycling the consumption peaks of 2020," he said.
De Saint-Affrique added: "We're seeing our markets are slowing down and probably a bit of balancing between plant-based and dairy-based. We kept having service issues and I think we will keep seeing some of it in the coming quarters."
In infant formula, Danone registered fourth-quarter growth in the "mid-teens" in China, accompanied by what Esser said were "resilient market shares".
However, sales differed through channels, with the CFO acknowledging there is a downward trend in China, with the move to premium products not offsetting declining birth rates. He noted infant formula sold through non-controlled channels was now "below 20%" of Danone's baby-powder business in the Asian country. "This is a structurally declining channel," he said.
"Our domestic and international labels, which are sold through controlled, cross-border platforms, maintained their growth and market share momentum. Our sales of international labels, sold through indirect, non-controlled cross-border platforms, were slightly negative against the low base of last year, with travel, as well as trade activities, still very limited with mainland China," Esser explained.
More will be revealed at Danone's capital markets day next month as the business seeks to "defend and expand our competitive setting in China", Esser said.
De Saint-Affrique gave an inkling of what to expect: "There is still plenty we can improve on, from our growth model to the quality of our execution and investment model. This will require a greater discipline on the basics, greater focus on execution, strengthening step-by-step some of our capabilities and driving what Danone was known for – a consumer-centric and a brands- and innovation-driven model."