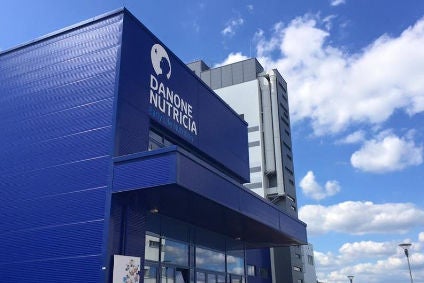 Danone has given more clarity to its forecast for 2016 operating margin (14 June) on the back of "disciplined" resource allocation, efficiency and cost "optimisation".
The French dairy giant said it is now targeting an improvement in trading operating margin of 50-60 basis points. Previously, the company had said it is aiming for "solid improvement" in its operating margins this year.
The company said the new targets were part of its wider programme to become a business generating "strong, profitable and sustainable growth". By 2020, Danone wants to see its annual sales rise by at least 5% a year. Looking at 2016, Danone confirmed that it expects to report organic sales growth in a 3-5% range.
Cécile Cabanis, Danone's CFO, said: "In 2016, we continue to implement our agenda to transform the company and increase the resilience of our business model through disciplined resources allocation, efficiencies and cost optimisation. With fast-evolving dynamics in some emerging markets and notably China, we are adjusting the pace of top line refuelling for 2016 in these specific geographies," she noted.
Responding to the news, MainFirst analyst Alain Oberhuber noted: "This is positive news as investors were concerned about Danone's ability to improve margins and maintain its revenue organic growth rate."
For just-food's analysis of Danone's 2020 strategy, following the release of its first-quarter results in April, click here.
For an interview with global marketing director Patricia Oliva on how Danone is re-booting one of its key brands, Danonino, click here.