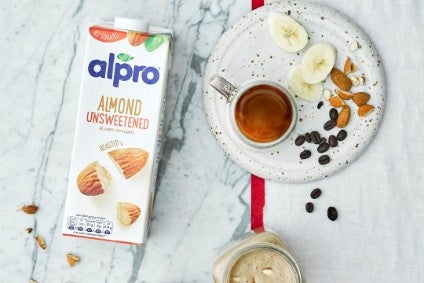 Danone is creating a strategy transformation committee to support the French dairy giant's new initiative to promote a local first culture focused on individual markets and teams.
The Alpro owner said this morning (14 December) the Strategy and Transformation Committee of the Board will sit beside three existing board committees that oversee audit functions, governance and engagement, and will be chaired by Benoît Potier. Potier will retire from the board after 18 years at the next annual general meeting on 29 April.
Meanwhile, Cécile Cabanis, the former CFO who stepped down in October, has been appointed vice chair of the board in a non-executive capacity.
Last month, Danone's chairman and CEO Emmanuel Faber revealed a new locally-focused corporate structure under six separate zones each with its own leadership team to promote, among other things, product development that fits with local trends and demands. The company also plans to eliminate 20% of its SKUs as part of a cost-cutting exercise as the dairy major seeks to drum-down on resources in order to reboot profit margins.
The new strategy committee will be "in charge of monitoring progress on portfolio review and execution of the growth and efficiency plan", Danone said in a statement.
Faber said: "I believe strengthened governance will play a key role in the successful roll-out of our Local First plan, and I'm delighted that proposals to achieve this have been unanimously approved by the board.
"I'm particularly pleased that Cécile Cabanis has accepted my proposition that she now serve on the board as vice-chair, an enhanced position where her deep knowledge of our company, acquired over the past 16 years and her past experience on the board, will be invaluable resources during this period of transformation."
In addition, Danone has made a proposal to appoint Gilles Schnepp as chairman of the board – to replace Gregg Engles who has resigned – at the AGM, after which he will also become the lead independent director.
Ariane Gorin and Susan Roberts will also be presented for election to the board at the AGM. Gorin is currently serving as president of Expedia business services, while Roberts is a Professor of Nutrition at Tufts University in the US.
The board will propose the individual re-election of Guido Barilla, Cabanis, Michel Landel and Serpil Timuray.
See just-food's overview of Danone's new structure here: Danone plays catch up with food peers as French giant adapts to pandemic challenge