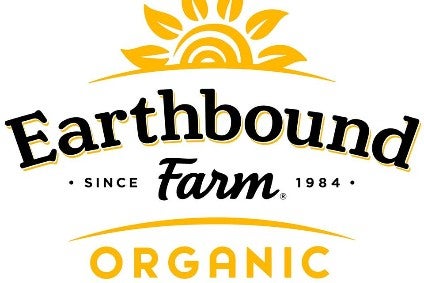 Danone has sold its US organic salads business Earthbound Farm to California-based Taylor Farms having reportedly been trying to find a buyer for some time.
The French dairy giant said in a statement the deal has already closed for what had essentially of late been a loss-making unit, which generated annual sales last year of EUR400m (US$451.4m). Earthbound is a B-corp certified company that produces salads, fresh fruit and vegetables, and dried fruit, a business the falls outside of Danone's core operations. Financial details were not disclosed.
Danone acquired family-owned Earthbound Farm in 2017 as part of a deal for WhiteWave Foods, but in the same year was said to be looking to offload the business, although media reports had speculated in 2018 that the dairy firm was struggling to find a buyer.
The company declined to comment on whether it was selling the business but, when the Activia maker announced its 2018 financial results, chairman and CEO Emmanuel Faber provided some commentary on the performance of Earthbound Farms.
"Earthbound Farm is the leader in the organic salad business in the US. Last year, the company made good operational progress on its efficiency. [It's] still loss-making, still not growing and in particular was hit by an e-coli outbreak that did not concern our products but hit the whole category. This is not a company that is integrated as part of the Danone North America business. It's got separate dynamics. It's a matter of intense strategic scrutiny by us."
Announced the deal yesterday, Danone said the disposal is "part of Danone's portfolio management and capital allocation optimisation strategy", the company said in the statement.
Earthbound Farm was founded in 1984 and is claimed to be the largest producer of organic salads in the US.
Danone paid $12.5bn for WhiteWave, which had bought Earthbound in 2013 for $600m. The French dairy and infant-formula owner had acquired WhiteWave as it sought to gain a foothold in the growing market for dairy alternatives.
Alain Oberhuber, who covers Danone for German bak MainFirst, said: "We know that revenues of Earthbound farm were US$400m in financial year 2018, i.e. 1.5% of group revenues. We assume that the business had still negative organic growth rate of around -9% in Q4 2018 and was loss-making. We think that there will be an impairment of intangible assets for financial year 2019. However, as the company remained very discrete to give information on Earthbound, we are not able to calculate the potential impairment.
"Nevertheless, we think that the divestment is positive for Danone's future organic growth rate as well as for the group's profitability. We estimate that there was a negative effect on group organic sales growth of around -20 to -30 basis points per annum in the last two years due to Earthbound's revenue contraction, which is gone by now. Earthbound Farm was one of Danone's biggest challenges in the last two years."
In a short statement, Salinas-based Taylor Farms said: "We are grateful for Danone's stewardship of Earthbound Farm during the past two years and for the opportunity to return ownership of this organic fresh produce leader to local roots and family ownership.
"Earthbound Farm will join the Taylor Farms Retail Group and help lead growth in the dynamic organic fresh produce category. We will build on Earthbound Farm's tradition of organic authenticity, new variety development and quality focus with expanded regional organic growing and processing capability to better serve Earthbound Farm's customers and consumers across North America."