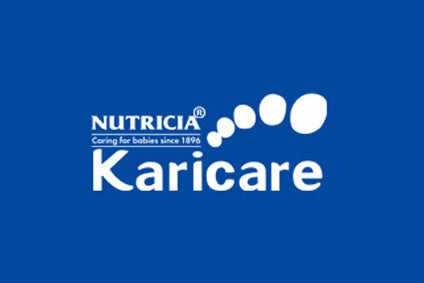 Danone has confirmed plans to stop selling its New Zealand-made Nutricia Karicare infant formula brand in China in order to increase its focus on developing its Aptamil and Nutrilon brands.
A spokesperson for the company told just-food: "Danone Nutricia has stopped supplying Karicare in line with the company's strategy on Aptamil and Nutrilon. With demand for international formula brands growing in China, Danone Nutricia made the decision to focus on developing two international brands in the domestic China market – Aptamil and Nutrilon."
Karicare was one of the brands Danone was forced to recall in 2013 after it was supplied by New Zealand dairy Fonterra with whey that was thought to be contaminated with a botulism-causing bacteria.
The scare ended up a false alarm but Danone was among the consumer-facing companies to see their sales. The recall hit Danone especially hard across its brands on sale in China. The company was forced to adjust its portfolio and focused innovation on establishing premium brands with international credentials. To this end, the group launched Nutrilon – using infant formula manufactured in the Netherlands – as a new in China in 2013.
Aptamil on sale in China is manufactured in New Zealand, the spokesperson revealed, noting New Zealand remains a "strategic supply point" for the company. "This is why Danone Nutricia has significantly invested in its New Zealand facilities, including a recent NZ$25m (US$17.3m) upgrade of the Airport Oaks site which will increase production capacity."
The Karicare brand, which was introduced to China in 2011, will continue to be available in Australia and New Zealand. "In Australia and New Zealand, Karicare enjoys strong market share and year on year growth. In New Zealand, the Karicare range leads the category with over 46.6% market share," the spokesperson said.