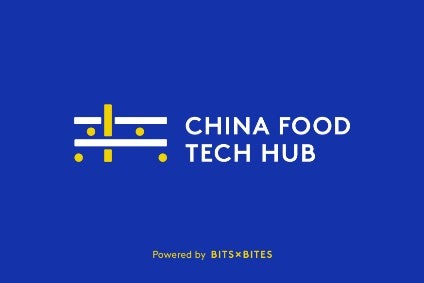 Food manufacturers Danone and General Mills are among ten global corporations that have founded the China Food Tech Hub for start-ups in collaboration with Chinese venture capital fund Bits X Bites.
Shanghai-based Bits X Bites has created the hub to "foster cooperation between start-ups and corporations in collaboration with a multinational consortium of biotech firms, agricultural processors, flavour houses, and consumer food companies", according to a statement posted on its website.
The food and drinks firms joining the venture along with French dairy giant Danone and US-based FMCG stalwart General Mills, are PepsiCo, Coca-Cola Co. and Griffith Foods. Ingredients and commodities suppliers Givaudan, Louis Dreyfus and Puratos are also part of the project, along with biotech company Novozymes and animal nutrition supplier Nutreco.
The China Food Tech Hub has been launched to foster cooperation between the involved corporations and start-up enterprises in China to share insights into product innovation, overcoming business challenges and to explore growth opportunities. It also allows the established western companies to boost their presence in the Chinese market.
Matilda Ho, the founder and managing director of Bits X Bites, said: "Like most parts of the world outside of the EU and US, food tech is still in its infancy in China and there hasn't been a strong ecosystem to support start-ups in this space. As China's first food tech VC, we see an opportunity to bridge and strengthen these partnerships and hopefully make it easier for start-ups and corporations to share insights and work together."
David Machiels, the director for Asia expansion and innovation acceleration at Danone, said the project will enable the company to stay abreast of market developments and keep a competitive edge.
"The Chinese market evolves at an incredibly fast pace," Machiels added. "To maintain our edge in the categories where we play, we believe that it is key to be able to identify emerging new ingredients, technologies, product formats and business models in order to define new innovation opportunities for our consumers. By working with the start-up and corporate community through the China Food Tech Hub, we want to contribute to further build the food-tech ecosystem in a collaborative way, feed our innovation needs and identify new project opportunities in China."
just-food has contacted all the firms involved to confirm their participation in the venture but had not received a response at the time of publication.