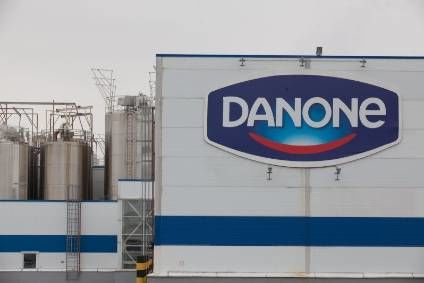 Shares in Danone rose this morning (28 July) after the French food group booked half-year adjusted operating profit that exceeded analyst expectations.
The Actimel yogurt and Aptamil infant formula maker posted adjusted operating income of EUR1.48bn (US$1.64bn) for the six months to the end of June, up 7% on a year earlier, or 11.5% on a like-for-like basis. Analysts expected adjusted operating income of EUR1.4bn.
Underlying net income stood at EUR935m, versus EUR831m for the first half of 2015.
On a reported basis, Danone's operating income was EUR1.5bn in the first six months of 2016, compared to EUR872m a year earlier. Danone's first-half net income was EUR880m, compared to EUR416m a year ago.
In the first half of 2015, the company booked impairment charges on the Dumex infant formula brand in China. On 31 May this year, Danone finalised the sale of Dumex to Chinese infant formula business Yashili International Holdings, in which the French group holds a 25% stake.
Sales rose 3% to EUR11.39bn or by 3.8% on a like-for-like basis.
Each of Danone's four divisions – fresh dairy, waters, early life nutrition and medical nutrition – saw sales grow. Fresh dairy, Danone's largest division by revenue, was the only one of the four to report a decline in volumes, which were down 2.1%.
Reflecting on the performance of Danone's fresh dairy business in the second quarter, the company said its volumes were still being affected by "negative trends in liquid milk in the CIS".
However, Danone said it had seen a 3% rise in like-for-like sales from fresh dairy, helped by "sequential improvement" in Europe and "solid momentum" in the US and Canada.
Danone reiterated its targets for 2016 of a rise in underlying operating margin by 50 to 60 basis points and an increase in like-for-like sales of 3-5%.
The company reaffirmed it expects to finalise its EUR12.5bn acquisition of US group WhiteWave Foods by the end of the year.
Shares in Danone, up over 7% so far in 2016, were up 1.72% on the day at EUR66.83 at 10:52 CET.