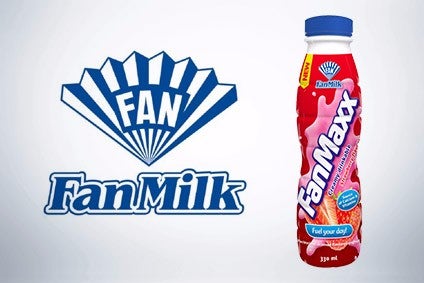 Danone has added production lines at a plant in Ghana run by Fan Milk , the African business in which the French group has a majority stake.
Three lines have been put in to the site in Accra, Ghana's capital, as Danone and Fan Milk minority shareholder, private-equity firm The Abraaj Group , look to build on the growth of their venture.
The investment is supporting the launch of drinking yogurt brand FanMaxx, which will be available in Ghana next month.
"It is a new, healthy and nourishing yogurt experience that is particularly suited to the local consumers. Fan Milk is famous for its frozen dairy. It will become a household name for its drinkable yogurt as well," Stéphane Couste, the managing director of Fan Milk's business in Ghana, said.
Danone and Abraaj jointly invested in Fan Milk in 2013. Last year, Danone became a majority shareholder in Fan Milk.
Pierre-André Térisse, the executive vice president of Danone's business in Africa and chairman of Fan Milk International , said: "Fan Milk's growth has been strong for the past few years and we believe there is potential for dramatically expanding its footprint by exploring yet untapped sources of growth, including the drinkable yogurt category. We are today launching in Ghana, but this is only a first step towards west Africa."