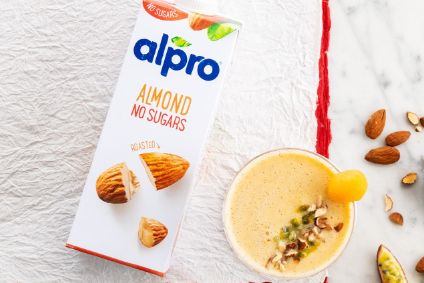 Danone has started manufacturing Alpro products in Russia for the first time amid what the company says is growing demand for plant-based products in the country.
Production of Alpro's oat, almond and coconut beverages has got underway at a facility in the southern Russian town of Labinsk.
Alpro products have been on sale in Russia for more than a decade, shipped over from Belgium.
Danone said the Labinsk plant would manufacture some of the products being sold in Russia, with part of the production still be covered by facilities outside the country.
There is, Danone added, "growing interest" among Russian consumers for plant-based products. "According to Nielsen Scantrack, the growth rate of plant-based products in Russia from 2018 to 2020 was 38% in value and 36% in physical volume," the French giant said.
The production of the three Alpro beverage lines is the first stage of a broader project at the Labinsk plant, with more investment lined up this year. Danone said it could not disclose which other Alpro products the site would also manufacture.
Yesterday, Danone said its board had decided Emmanuel Faber should stand down as the company's chairman amid continued investor criticism of the group's strategy and of a recent executive shake-up that had seen the Frenchman give up the post of CEO.
just-food analysis: Where now for Danone after Faber's departure?