The investment arm of Danone has teamed up with US investor and food incubator Sonoma Brands to provide funding for kids' meal delivery start-up Yumble.
Free Whitepaper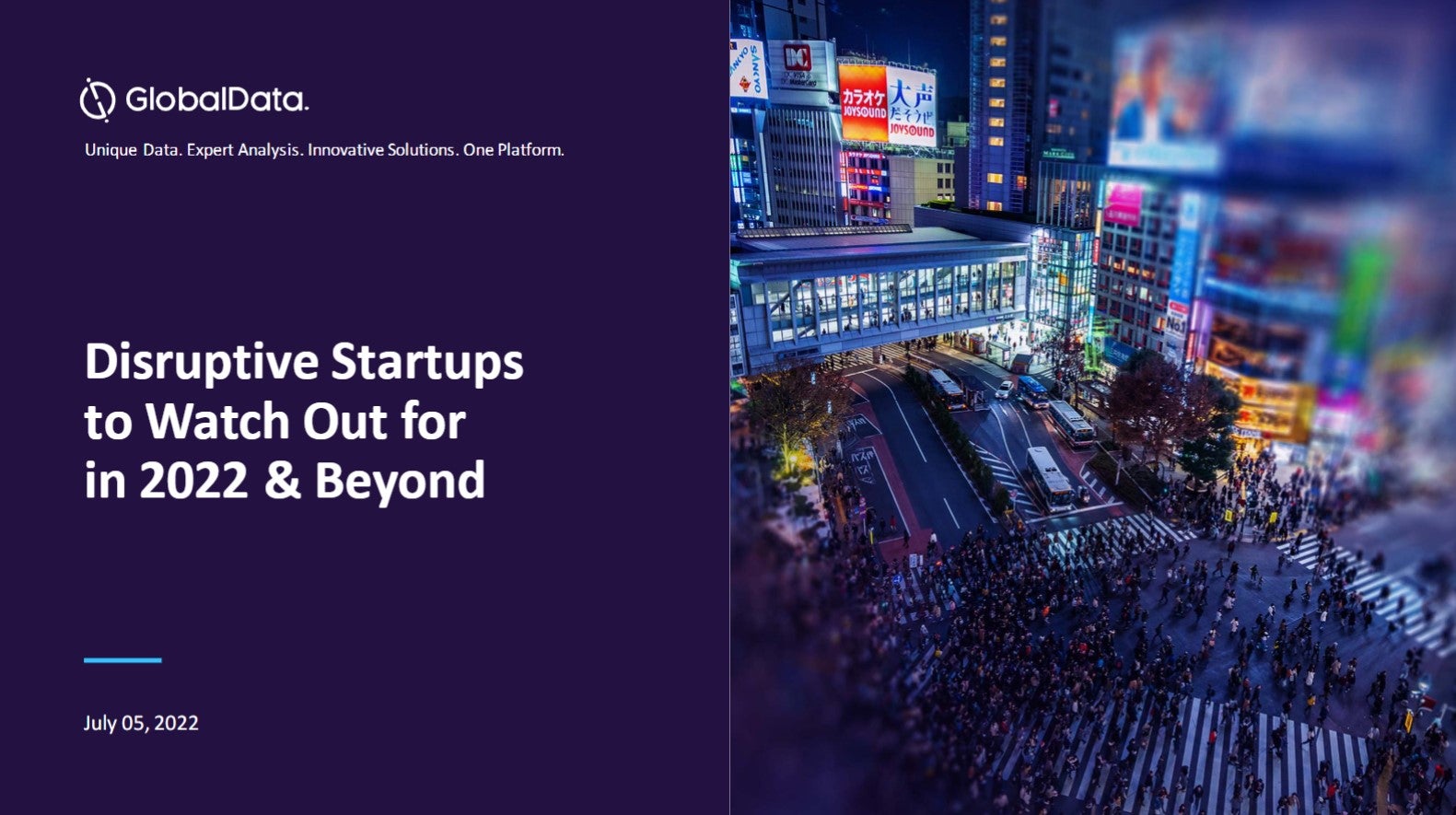 Disruptive start-ups to watch out for
2021 was a record-breaking year, with more businesses breaking into the billion-dollar club. Many start-ups have achieved or retained the unicorn status by the end of the year to reflect nearly a fivefold growth from that in 2020. This boom can be linked to a financing frenzy spurred by the quick adoption of technology and innovative solutions by start-ups gaining traction in response to the pandemic. However, the start-up ecosystem is now facing turbulent times for fundraising as investors seek long-term business strategies, valuations, and a route to profitability amid uncertain market circumstances. Nevertheless, 2022 has the potential to carry forward the momentum with multiple entities having a fair chance of being in the right place when aided by the right technologies. GlobalData leverages the power of alternative data to examine the health of start-ups across multiple dimensions including the quality of their innovations, market presence, and the funding they can attract. This helps our clients to analyze the disruptive potential of start-ups for early alliances, investments, and acquisition prospects to develop future-proof strategic roadmaps for a competitive advantage. Read our report and gather insights on the following topics:
Recent Unicorn trends
Unicorns in 2022
Future Unicorns
Start-ups to watch out for
Start-up ecosystem outlook by top geographies
by GlobalData
California-based Sonoma led the financing round along with the French giant's Danone Manifesto Ventures unit, which is located in New York. Professor Martin Lautman of Wharton University in Pennsylvania, River Park Ventures, Launch Capital, and Apple Core made up the rest of the funding group.
Husband and wife team Joanna and David Parker founded Yumble to help parents meet the challenge of getting food on the table for kids throughout the day. With the new round of financing the couple have now attracted US$8.5m in investment.
"Since launching, we've experienced overwhelming growth – more than 30% month-over-month during the first year," said Mr Parker. "Our new investors will help us capitalise on this initial success in a big way."
Yumble will use the latest funds to expand across the US and introduce new products, along with investing in marketing and building out its team.
The company makes breakfasts, lunches and dinners for kids that are free-from high fructose corn syrup, artificial preservatives, sweeteners, or colours. The meals are also devoid of hydrogenated fats, MSG, hormone or antibiotic-filled meats, peanuts or other nuts, except coconut. Yumble also offers gluten-free, egg-free, dairy-free, and vegetarian options.
Jon Sebastiani, the founder and chief executive of Sonoma, said: "Their offering is clearly resonating with consumers in a big way and we're thrilled to support the Yumble team and bring to bear our experience partnering with leading digital and food and beverage brands. Yumble has an incredible opportunity to bring better tasting and better-for-you meals to families across the country and that is a mission we're proud to join."
Mr Parker said Yumble's third co-founder is the ex-chief operating officer of the US arm of Germany-based meal-kit maker HelloFresh, although the former COO was not named.
The managing director of Danone Manifesto Ventures, Laurent Marcel, said investing in Yumble is in line with the venture fund's attraction to opportunities in childhood nutrition.
"Through this investment, Danone will further our commitment to contribute to improving children's dietary habits by leveraging our expertise, helping Yumble drive access to nutritious, quality offerings for kids."
Free Whitepaper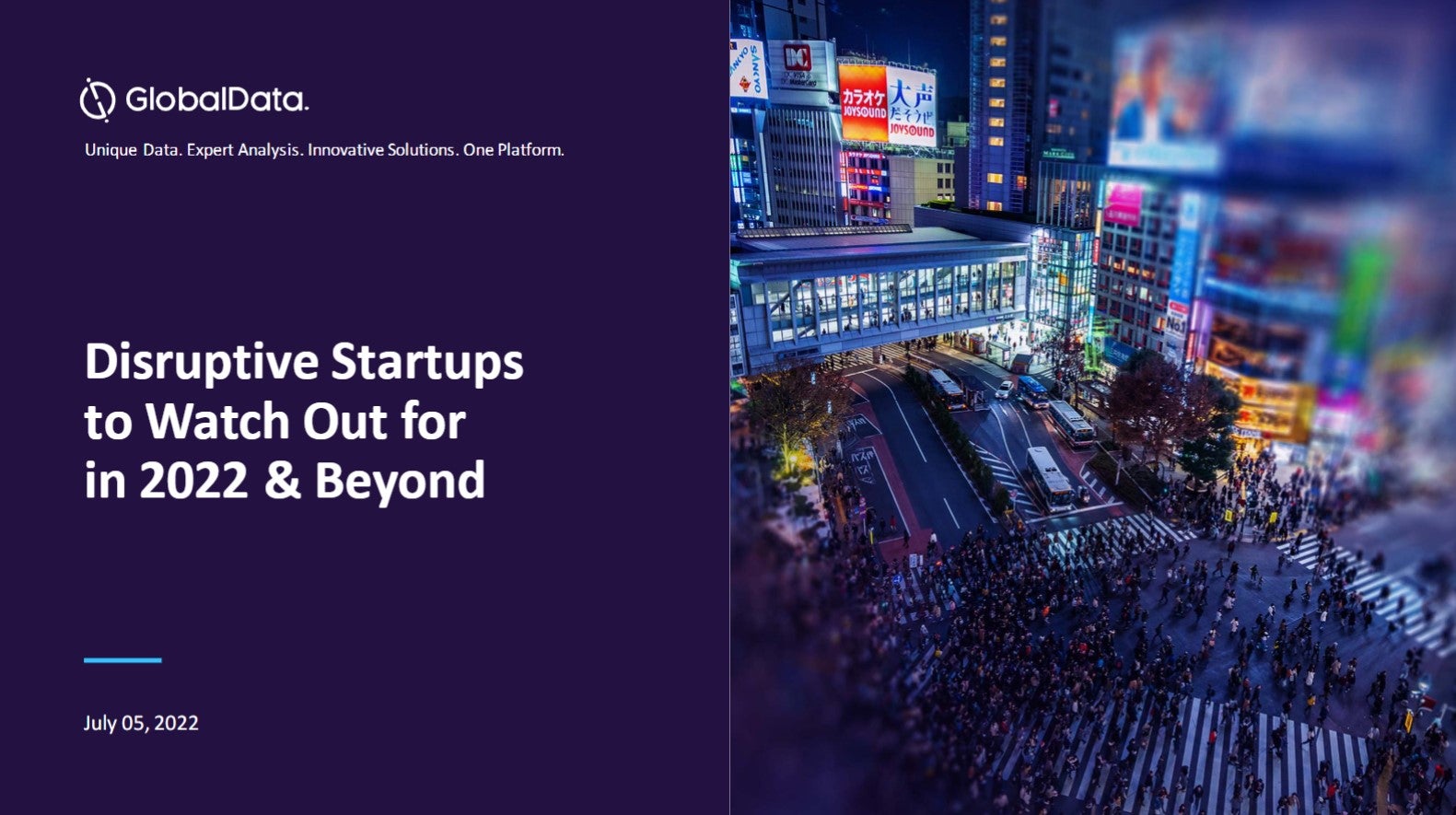 Disruptive start-ups to watch out for
2021 was a record-breaking year, with more businesses breaking into the billion-dollar club. Many start-ups have achieved or retained the unicorn status by the end of the year to reflect nearly a fivefold growth from that in 2020. This boom can be linked to a financing frenzy spurred by the quick adoption of technology and innovative solutions by start-ups gaining traction in response to the pandemic. However, the start-up ecosystem is now facing turbulent times for fundraising as investors seek long-term business strategies, valuations, and a route to profitability amid uncertain market circumstances. Nevertheless, 2022 has the potential to carry forward the momentum with multiple entities having a fair chance of being in the right place when aided by the right technologies. GlobalData leverages the power of alternative data to examine the health of start-ups across multiple dimensions including the quality of their innovations, market presence, and the funding they can attract. This helps our clients to analyze the disruptive potential of start-ups for early alliances, investments, and acquisition prospects to develop future-proof strategic roadmaps for a competitive advantage. Read our report and gather insights on the following topics:
Recent Unicorn trends
Unicorns in 2022
Future Unicorns
Start-ups to watch out for
Start-up ecosystem outlook by top geographies
by GlobalData