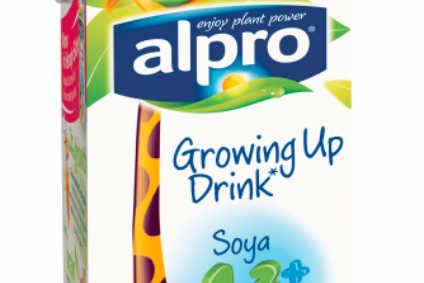 French dairy group Danone said yesterday (18 May) it is relying on synergies from its acquisition of US food and beverage group WhiteWave Foods to help lift its recurring operating margin above 16% of sales in 2020.
Danone said it is targeting overall like-for-like sales growth between 4% and 5% in 2020, compared to 2.9% last year.
The group made the forecast at the end of a two-day investor seminar in Evian, France.
Danone said its overall forecast included sales growth above 5% for Danone's Essential Dairy & Plant-based (EDP) division Noram, which includes its North American dairy business and Whitewave's former North American business.
According to its forecast, the Activia maker is also aiming for sales growth of 3-4% for its Essential Dairy & Plant-based (EDP) international, which includes its dairy products in the rest of the world as well as WhiteWave's former business in Europe, Latin America and China.
Danone said it aims for a recurring operating margin of more than 16% in 2020, "driven primarily" by factors including "a structural improvement of margin in all categories, via more discipline and a stricter resource allocation process to guarantee profitable growth".
Another factor will be the group's Protein programme, which Danone said "will generate over EUR1bn (US$1.1bn) savings by 2020, with at least EUR300m net of reinvestment falling through into margin expansion by 2020 (EUR100m per year from 2018)."
The group also forecast "a $300m synergies programme generated in 2020 at recurring operating income level through the acquisition of WhiteWave".
For 2017, Danone said it "continues to expect a moderate sales growth and confirms a sustained improvement in recurring operating margin, including the integration of WhiteWave and a first delivery of the cost synergies, leading to double-digit recurring EPS growth at constant exchange rate".
Earlier this week, it was announced that Danone is teaming up with AccelFoods, a US investment vehicle that is looking to support the expansion of companies in the "disruptive" natural and healthy food sector.