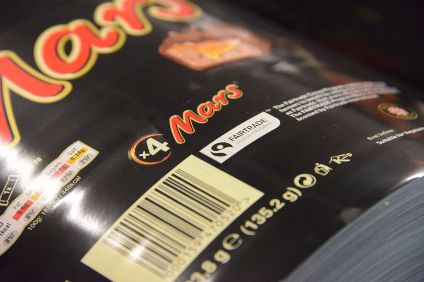 French dairy giant Danone and US-based chocolate maker Mars have joined a new innovation platform for start-up enterprises in the food industry.
Mista has been a launched by consumer goods firm Givaudan of Switzerland, a Zurich-listed manufacturer of seasonings and ingredients.
The enterprise was described in a statement as being: "More encompassing than an incubator or accelerator, Mista is an optimiser, enabling start-ups and established corporations to optimise ideas, products, people and investments."
Mista will be based in San Francisco and is due to open a 7,000 sq ft facility early in the new year. The Mista Optimisation Center (MOC) will provide a product development area, "equipment for pasteurisation and fermentation, experts providing market and leadership development strategies, as well as input from world renowned culinary and food scientists".
Danone, Mars and Ingredion, a US ingredients supplier, are joining Givaudan as founding members of the enterprise as well as a "number of strategic partners" in the food industry.
Mars said of the project on its Twitter feed: "In the face of global challenges like food security, health and nutrition, we're excited to announce that we're a founding member of Mista – a new innovation platform to address some of the big food system challenges of our time."
just-food has contacted Danone for a comment but had not received a reply at the time of publication, while Ingredion has uploaded the Givaudan statement on its website.
Scott May, the vice president of innovation at Givaudan who will lead Mista, said: "Mista, which means 'tasty morsel' in Sanskrit, is all about the creation of a new business model focused on product innovation and development for the food industry, with the intention and capabilities to create the future of food.
"Today's food systems are so complex, and the challenges so large that no single company can address them alone, and that's where the concept of Mista really comes to life."
Mista will initially target 20 start-ups during its first year, with around ten of those to be located at the San Francisco headquarters.
Those enterprises include: Wild Type; Geltor; Five Suns Foods; Analytical Flavor Systems; Thimus; Shameless Pets, Sevillana; Drop Water; Pop & Bottle; SunRhize Foods; and The Mochi Mill.
Other partners were listed as: Pilot R&D; NewEdge; Drcnow, Fülle; Better Food Ventures; Global Riff; The March Fund; The Intertwine Group; NMI; and How Good.
Tony DeLio, senior vice president for corporate strategy and chief innovation officer at Ingredion said: "The food industry is changing at an accelerated pace, which brings tremendous opportunities for companies with a technology mindset to drive innovation and growth. The future is about collaboration and we look forward to actively engaging with food companies wherever they are in their stage of growth to help meet changing consumer preferences and market trends. We're excited to add our expertise in the ingredients space with the capabilities from other leading food companies to pioneer new levels of product innovation with Mista."