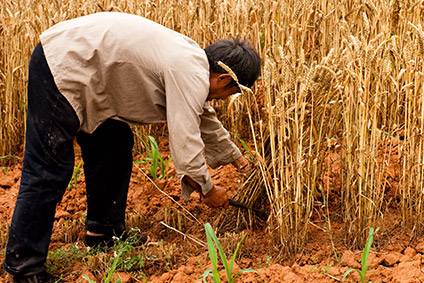 Food companies including Danone, Mars and McCain Foods are joining forces in areas such as regenerative agriculture and deforestation in a bid to "protect and restore" the planet's biodiversity.
A coalition of 19 companies, which also includes Nestlé, Unilever and Kellogg, are to work on initiatives that "promote biodiversity and catalyse systemic change" within the agri-food sector.
In February, a report from the United Nations Food and Agriculture Organization (FAO) warned the future of the food system was under "severe threat" because of the number of animal and plant species that are disappearing.
The companies, which have come together under the One Planet Business for Biodiversity (OP2B) banner, argue the "globalised and highly specialised agricultural system" is leading to the "loss of diversity on farms, loss of ingredient diversity in diets and [the] degradation of ecosystems".
The coalition has said it would work with the public sector and with NGOs on "three main areas of focus – "scaling up" regenerative agriculture practices "to protect soil health", developing product portfolios "boost cultivated biodiversity" by using a wider range of ingredients and "eliminating" deforestation.
Danone CEO Emmanuel Faber, who launched the coalition at the United Nations Climate Action Summit today (23 September), said: "The global food and agricultural ecosystem is critically dependent on biodiversity: from soil regeneration through to water filtration, pest control and pollination, among many of the other building blocks of life on earth. According to many recent scientific studies, we have ten years to reset our course and bend the curve on climate change and wild and cultivated biodiversity loss. We need a collective effort now."
The OP2B coalition has pledged for its work to "extend through to 2030" but its members have pledged that, by June 2020, they will "develop a compendium of systemic, meaningful, measurable solutions" the companies can use in their supply chains.
By October next year, the companies, which also include Canadian retail giant Loblaw and Turkey's Migros Ticaret, will also "disclose ambitious, timebound and measurable commitments" as well as "policy proposals that would help to deliver successful outcomes".