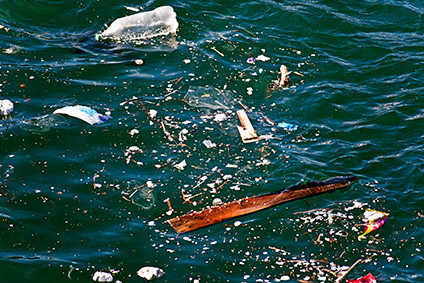 Unilever, Danone and Mars are among the companies to have supported an "action plan" by business that has an aim for 70% of plastic packaging to be reused and recycled.
The food giants, alongside the likes of Coca-Cola Co. and Australia-based packaging group Amcor, have "endorsed" a target launched by the World Economic Forum and UK charity the Ellen MacArthur Foundation.
The foundation, which focuses on promoting the circular economy, said at present 14% of plastic packaging was being re-used and recycled. Even if the 70% target is hit, the foundation said the remaining 30% of plastic packaging "needs fundamental redesign and innovation".
The target was announced in a new report from the foundation dubbed The New Plastics Economy: Catalysing action. The foundation claimed the report "provides a clear transition strategy for the global plastics industry to design better packaging, increase recycling rates, and introduce new models for making better use of packaging".
"It finds that 20% of plastic packaging could be profitably re-used, for example by replacing single-use plastic bags with re-usable alternatives, or by designing innovative packaging models based on product refills. A further 50% of plastic packaging could be profitably recycled if improvements are made to packaging design and systems for managing it after use. Without fundamental redesign and innovation, the remaining 30% of plastic packaging (by weight) will never be recycled and will continue to destine the equivalent of 10bn garbage bags per year to landfill or incineration. Innovation in packaging design, recyclable and compostable materials, and reprocessing technologies are likely all required to move this challenging segment forward," the foundation said.
Dame Ellen MacArthur, a retired sailor who once held the record for the fastest solo circumnavigation of the globe and who set up the foundation in 2009, added: "The New Plastics Economy initiative has attracted widespread support, and across the industry we are seeing strong initial momentum and alignment on the direction to take."
Earlier this week, Unilever set a goal of having all its plastic packaging "fully reusable, recyclable or compostable" by 2025.
Unilever was also among the signatories to a global initiative announced this week at the World Economic Forum in Davos aimed at improving food sourcing, reducing waste and supporting "adjustments" in food production methods to promote "healthy and sustainable diets". Nestle, PepsiCo and Kellogg have also signed up to the push.