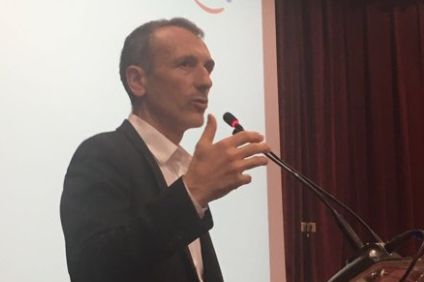 Danone CEO Emmanuel Faber has told reporters the French group will never quit Morocco despite losing 50% of its market share in fresh milk due to a consumer boycott.
Its local dairy firm Centrale Danone has been hit by the boycott since April, said to have been spread on social media by activists amid anger at the cost of living in the north African country.
They have zeroed in on major suppliers of milk, bottled water and petrol in Morocco. Centrale Danone was targeted along with Afriquia fuel stations and the Sidi Ali water brand.
During a visit to Casablanca yesterday (26 June) Faber told reporters "Centrale Danone will never leave Morocco".
But he admitted it will take months to address the fallout from the boycott and regain consumers' trust.
Faber said Centrale Danone is planning to sell milk at the cost of production without making a profit if a new deal can be reached with farmers.
The boycott has slashed the company's local sales. Danone has warned it expects a loss of MAD150m (US$15.8m) in the six months ending 30 June, down from a profit of MAD56m in the same period a year ago.
News agency Reuters points out that the Moroccan government has called for the boycott to end, voicing concern that it may discourage foreign investors and undermine the domestic dairy sector.
Speaking to just-food in May, Centrale Danone expressed "surprise" at its position as a target, insisting it had not increased prices for five years but also revealing it has had to adapt to the impact the boycott has had on the business.
It said it had had to terminate short-term labour contracts.
Danone has a 99% stake in Centrale Danone.