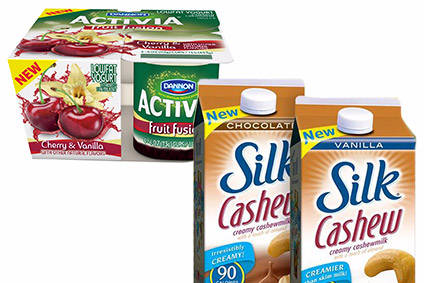 Danone must offload "a large part" of its toddler milk business in Belgium in order to address competition concerns raised by the European Commission over the French group's proposed acquisition of US-based Alpro maker WhiteWave Foods.
According to the European Commission, the proposed transaction would leave only one other competitor, Nestle, on the market for "growing-up milk" in Belgium.
"The Commission had concerns that the merged entity would not have faced sufficient competitive pressure from the remaining player in this market," the Commission said. "Furthermore, there would be no other competitor in the plant-based growing-up milk segment in Belgium, where only Danone and Alpro are active. This would have left Belgian consumers with no alternative to the merged entity in this market."
In order to address the issue, Danone offered to sell off part of its toddler milk business in the market. "The divestment entirely removes the overlap between the companies in Belgium on the overall growing-up milk market, comprising both dairy and plant-based products, as well as on the sub-market only for plant-based products," Brussels said.
The Commission said there was little overlap between Danone and WhiteWave in other areas, such as yogurts and desserts, and concluded the merger was "mostly complementary" since the French company "is active mainly in dairy products, whereas Alpro is specialised in the plant-based segment".
It added: "The Commission concluded that the transaction, as modified by the commitments, would no longer raise competition concerns. The Commission's approval is conditional upon full compliance with the commitments."
Danone entered into a US$12.5bn deal to acquire US-based WhiteWave earlier this year. At the time, the company said the large-scale acquisition would ramp up Danone's presence in the US and enhance its exposure to on-trend categories such as dairy alternatives.
The transaction is still being scrutinised by the US Department of Justice.