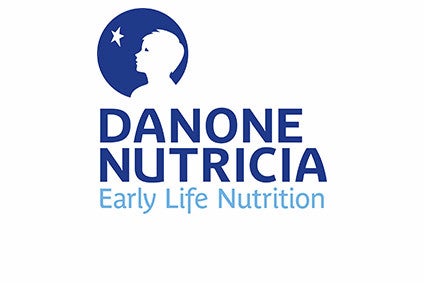 French dairy giant Danone has opened a new infant-formula facility in the Netherlands on the back of a EUR240m (US$271.4m) three-year investment.
Danone said the plant, located in the town of Cuijk, is its largest investment in its European production network in the last ten years and will focus on specialised infant-formula from its Nutricia division, including specific products for certain health conditions such as allergies to cow's milk protein, as well as standard infant formula. The plant will employ 500 people once fully operational.
The Nutricia Cuijk plant employs a specific manufacturing process to produce foods for special medical purposes containing extensively hydrolysed protein to meet the nutritional needs of infants diagnosed with such allergies, according to Danone. The site will replace an older facility in the same town that will gradually be phased out.
Veronique Penchienati-Bosetta, the executive vice president for Danone's Specialised Nutrition division, said: "At this facility, we'll be producing food for vulnerable babies; and we're also doing everything we can to preserve a healthy and clean environment for future generations. Producing such highly-specialised infant formula, our new facility builds on the scientific heritage of Nutricia, coupled with the latest green technologies."
Once fully operational, Danone said the plant will produce more than 600 different products, including the Aptamil and Nutrilon brands, for customers in more than 90 countries. Indirectly, the facility will support employment for an additional 2,000 workers.